Iceberg and Arugula Salad are on the menu in Book recipe, and we are going to teach you how to make this delicious recipe from scratch!
This salad is absolutely delicious. The taste of sun-dried tomatoes is so natural in this mix.
Follow along with the ???? recipes below????????????????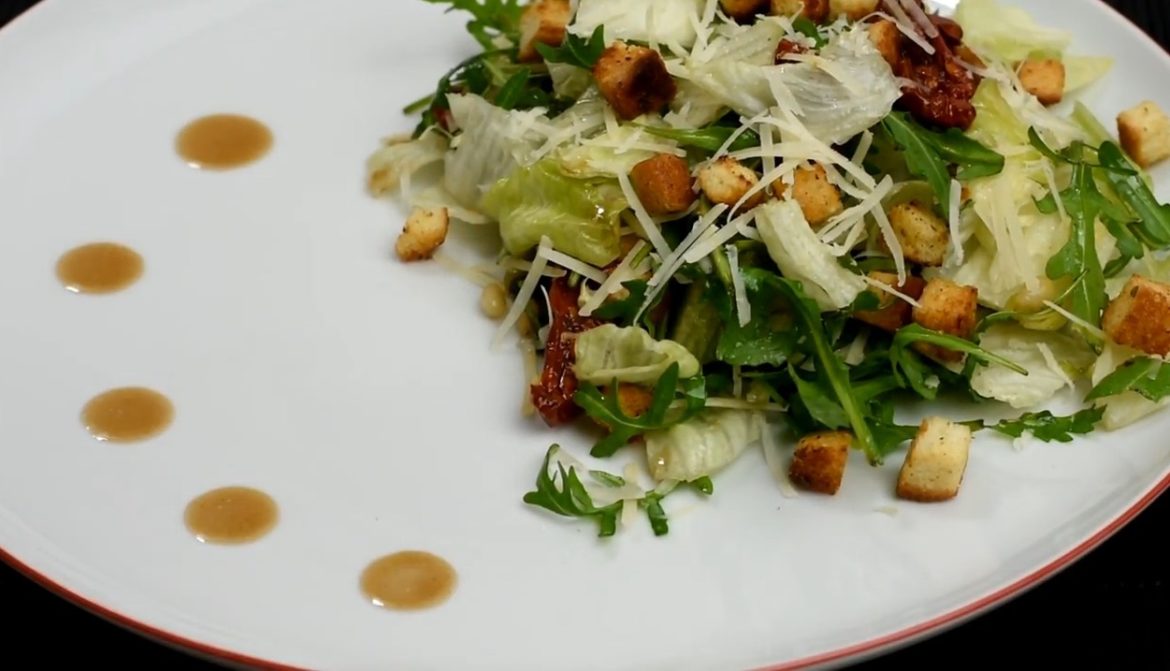 Ingredients
Iceberg – 10 oz (300 gr)
Arugula – 2 oz (60 g)
Sun-dried tomatoes - ½ cup (120 gr)
Olive oil - 2 Tbsp.
Lemon juice - 2 tsp.
Balsamic vinegar - 2 Tbsp.
Pine nuts – 1 oz (30 gr)
Parmesan
Crackers
Instructions
Wash the iceberg, arugula and pine nuts and dry them on a paper towel.
Cut the iceberg, but there is no need to cut the arugula. Mix.
Add the sun-dried tomatoes, olive oil, and lemon juice. Mix.
Put on a dish, pour balsamic sauce and add pine nuts.
Grate some parmesan and add croutons.
Did You Make This Recipe?
---
Enjoy
Let us know what you think of today's Iceberg and Arugula Salad tips, tricks, and hacks!