Hot Chocolates are on the menu in Book recipe, and we are going to teach you how to make this delicious recipe from scratch!
It's winter and it's the hot chocolate time! I've shared a couple of recipes here – one from a barista and the other from a pastry chef. Both from Hanbit….yeah lol I don't think it's a matter of which one's better than the other because they serve a different purposes (personal consumption vs. selling at a café).
In case you are looking for the ICED CHOCOLATE recipe:

Follow along with the ???? recipes below????????????????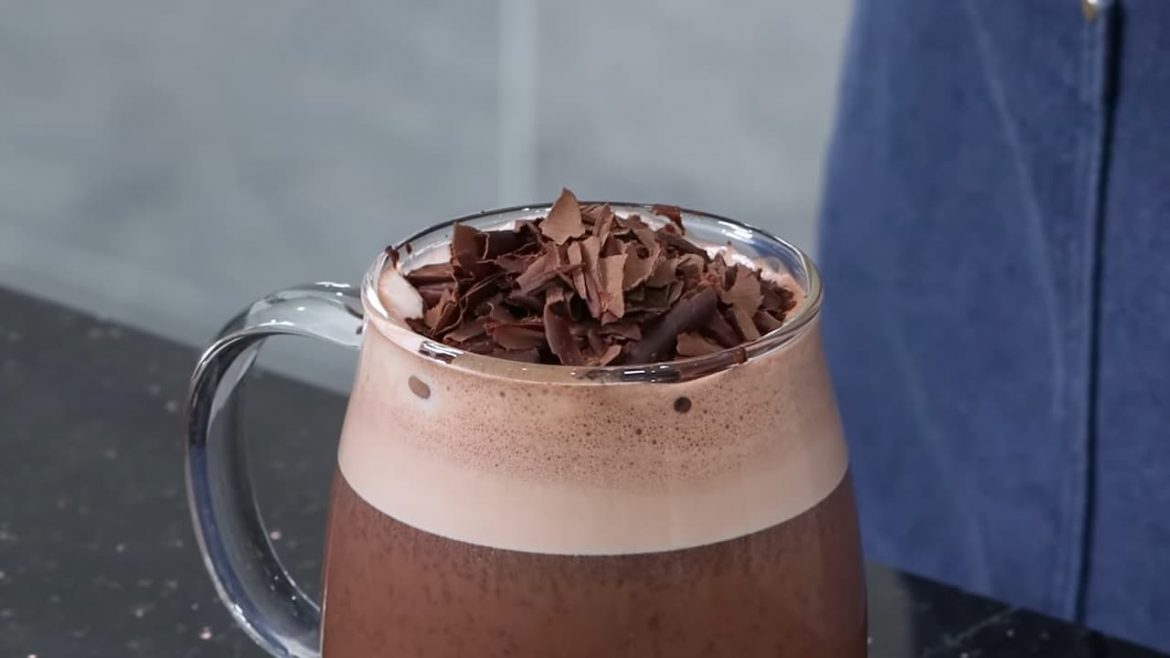 Ingredients
Hot Chocolate (Barista version): (Quantity: 1 glass)
Milk 150g
Ghirardelli Chocolate Sauce (link below) 20g
Valhrona Cocoa powder (link below) 5g
Hot Chocolate v1 (Pastry Chef version): (Quantity: 1 glass)
Milk 150g (alternative: 120g milk + 30g heavy cream which is even better)
Vanilla Seeds are just a bit
Dark Couverture Chocolate 45g
Cocoa powder 2g
Sugar 2g
Instructions
Hot Chocolate:
Mix chocolate sauce and cocoa powder with just a bit of hot water.
Pour hot milk and mix.
Place some shaved chocolate on top.
Hot Chocolate v1:
Scrape vanilla seeds and add to milk then heat it up
Melt the dark couverture chocolate and mix it with the hot milk.
Mix it with sugar and cocoa powder.
Place some shaved chocolate on top.
Did You Make This Recipe?
---
French Press to make foam:
If you are at home, French Press is the best way to make milk foam. You will get the best results with cold milk – which is a bit of an issue when making hot chocolate because you want some hot foam. You will get some sort of foam with hot milk but it won't be velvety. Try using lukewarm milk.