Vanilla Buttercream is on the menu in Book recipe, and we are going to teach you how to make this delicious recipe from scratch!
In this tutorial, I demonstrate how to quickly whip up some vanilla buttercream. Super easy to do and goes really well inside and outside your cakes or atop your cupcakes.
Follow along with the ???? recipes below????????????????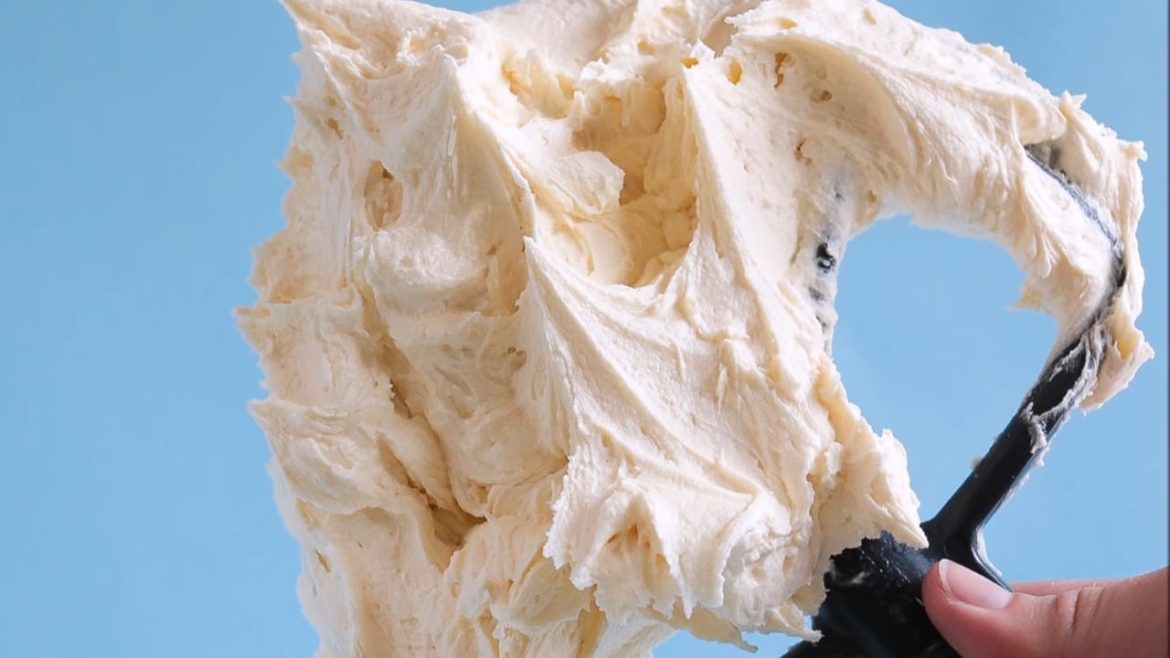 Ingredients
500 grams unsalted butter
900 grams - 1kg of icing sugar
1 teaspoon vanilla extract
2-3 tablespoons milk
Instructions
whip butter for about 1 minute until nice and smooth
gradually add in your icing sugar in batches (I usually add about 3/4 cup each time). Beat on low until the icing sugar has been absorbed. Then beat on medium speed for 1 minute before adding in your next batch of icing sugar. Repeat this process until all the icing sugar has been incorporated.
Add in your milk one tablespoon at a time and beat on medium to high speed for 1 - 2 minutes.
Notes
BUTTERCREAM RECIPE to fill and coat a 7-inch cake
I personally have found that by adding a little extra milk and beating the buttercream on high speed for an extra 1 to 2 minutes helps to bread down and dissolve the icing sugar. This should help to eliminate the grainy texture that you can sometimes find with buttercream.
Did You Make This Recipe?
---
Bon Appétit
Feel free to check out my other cake decorating tutorials where I demonstrate delicious cake recipes and how to professionally decorate them for that special someone or occasion.