Basbousa Cake With Cream Filling is on the menu in Book recipe, and we are going to teach you how to make this delicious recipe from scratch!
This is a famous Middle Eastern dessert, there are many different varieties and recipes.
Follow along with the ???? recipes below????????????????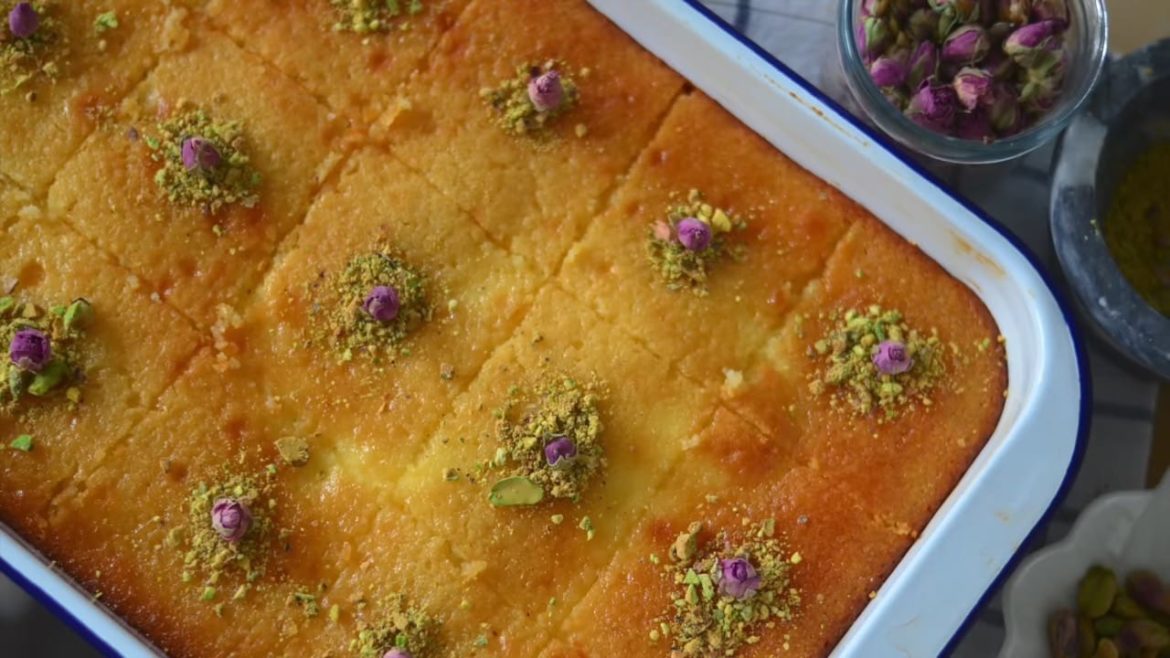 Ingredients
Basbousa batter
1 cup coarse semolina
1 cup plain flour
1 cup sugar
1 cup natural yogurt
3/4 cup veg oil
3 eggs
1 tablespoon baking powder
1 tsp vanilla
Cream filling :
2 cups milk
1 cup double cream
4 tbsp cornflour
Syrup :
1 1/2 cups sugar
1 1/2 cups water
Instructions
Bake in a preheated oven at 180C / 350F for 30 mins or until golden brown.
Decorate as desired, you can decorate with raw almonds before baking, or sprinkle with desiccated coconut or pistachios. Here I sprinkled some pistachios and added some rose tea buds.
Can be served warm or cold.
Store in the refrigerator.
Did You Make This Recipe?
---
Enjoy
I'd like to thank Auntie Asra for sharing this special recipe with me ❤️