Follow how to make a vegan blueberry cake easily thanks to the instruction and tutorial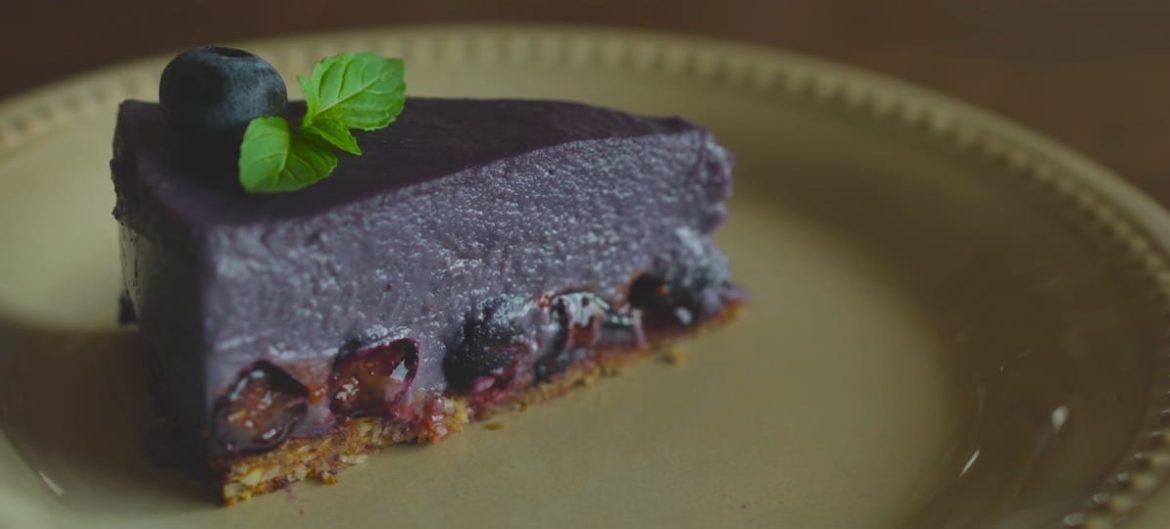 Ingredients
For the base:
30g almond
40g rolled oats
30g oil
30g dates
For the filling:
150g cashew nuts
100g blueberry
130g sweetener
200g coconut milk
200g water
1 1/2 tsp agar powder(there's no substitution for this as this is coagulant)
2 tbsp kudzu starch(you could use another kind of starch or even skip this. starch gives a kind of chewy texture)
200g blueberry
Instructions
put all the ingredients of the base into a container of the food processor and blend well.
put the mixture in a cake pan evenly. bake at 350F/180C for 15 min.
put all the ingredients of the filling together and blend with high powder blender.
gently heat the mixture up with low to medium heat until it thickens.
place other 200g blueberries on the base then pour the filling mixture.
leave in a fridge for a few hours.
Notes
Ingredients: 7 inches round cake pan

Did You Make This Recipe?
Recipe video
---
Enjoy