Cake is on the menu in Book recipe, and we are going to teach you how to make this delicious recipe from scratch!
If you are the one that needs to eat something between lunch and dinner and if anything healthy or anything green doesn't satisfy you, then here is the recipe for you???? It is easy, yummy and you need only 15 minutes to cook. And this recipe will show you that you do not need an oven to make a delicious #cake; cake in a pan !!
Follow along with the ???? recipes below????????????????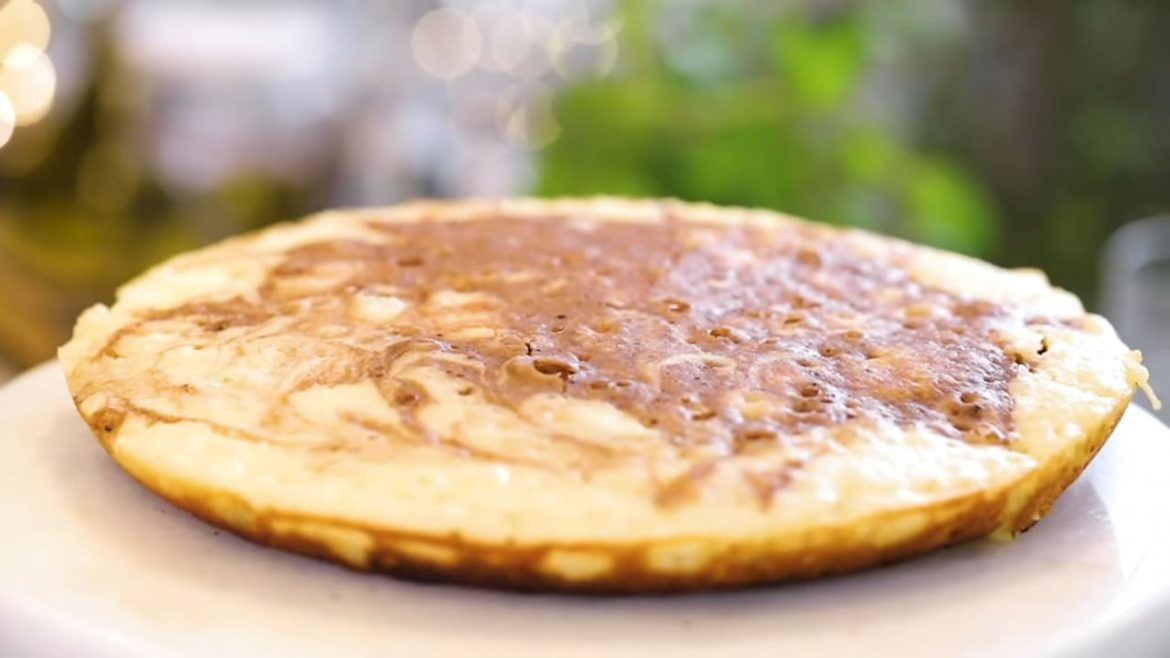 Ingredients
1 egg
4 tablespoons sugar (~80gr, ~2,8 oz)
2 tablespoons hazelnut oil (30 ml)
140 ml + 1 teaspoon milk (3/5 cup + 1 teaspoon, 4,7 liq. oz + 1 teaspoon)
120 gr all-purpose flour (4,2 oz. or 1 cup minus a tablespoon)
10 gr baking powder (2,5 teaspoons)
10 gr vanillin (1 teaspoon or half teaspoon vanilla extract)
A tablespoon cacao
A small banana
1 handful of hazelnuts (~50 gr, ~1,7 oz.)
Instructions
Whisk 1 egg and 4 tablespoons of sugar in a large bowl. Whisk the mixture until it becomes a pale yellow. Whisking the egg very well helps to cake to rise better while cooking.
Add 1 tablespoon of hazelnut oil and 140 milk into the bowl and continue to whisk. If you like to add butter, first melt the butter and don't mix before it gets cold.
Now, add 120 gr of flour, 10 gr of baking powder, and 10 gr of vanillin into the cake mixture. You can use vanilla extract as well.
While making a cake mixture always mix liquids first then add dry ingredients to not to work the gluten into the flour. This can cause a glue-like cake.
You can taste the mixture at this point and add extra sugar if you like.
Now you have the cake base. You can cook it or make a more exciting cake as I do. To do that, slice a small banana into cubes and add it to the mixture.
Crush a handful of hazelnuts and add them as well.
To cook the cake in a frying pan, yes you don't need an oven to make this cake,
Pour a tablespoon of hazelnut oil into a ceramic pan and heat. When the oil gets more fluid, spread the oil to the sides of the pan with a paper towel.
Pour half of the mixture into the pan and put the lid on.
Add a tablespoon of cacao and a teaspoon of milk to the rest of the mixture and whisk well.
Pour the cacao mixture into the center of the pan and spread the cacao mixture into the yellow one with the handle of a spoon to make a marble cake.
Put the lid on again and cook the cake on a medium stove with the lowest heat for 12 minutes.
Then turn the heat off and again with the lid on, let it rest for 3-4 minutes to let the cake soak up all the sogginess. If you continue to cook the bottom can get burned easily.
After resting your fast and heavenly cake is ready to eat. Enjoy at home with your loved ones!
Did You Make This Recipe?
The Cake Recipe 'Mrs Brown'
---
Enjoy
Let us know what you think of today's Cake tips, tricks, and hacks!