Caramel Macchiato is on the menu in Book recipe, and we are going to teach you how to make this delicious recipe from scratch!
A hot caramel macchiato is great for the winter months – it's a nice combination of caramel and vanilla.
For your interest, here's the ice version
Homemade vanilla syrup (definitely better)
Follow along with the ???? recipes below????????????????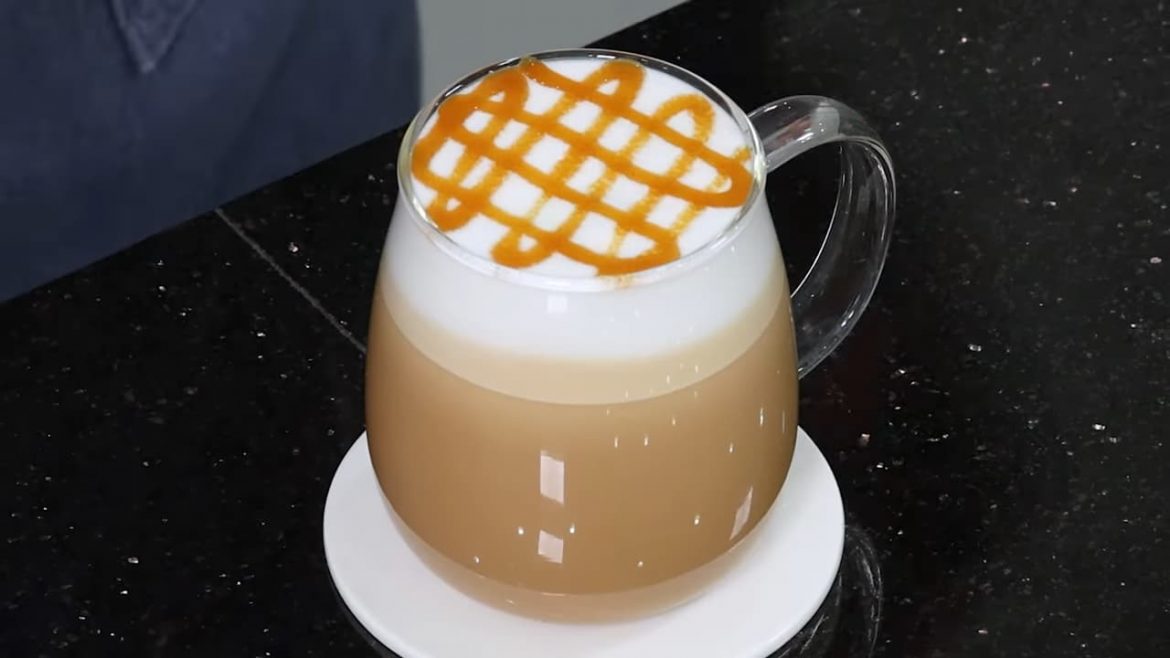 Ingredients
Espresso: 45ml (if you don't have espresso, use 4.5~5g of instant coffee in 35g of hot water)
Homemade Vanilla Syrup: 20ml
Caramel Sauce (to mix with expresso): 10ml
Caramel Sauce (for drizzle): as much as you need
Milk: 180ml
Instructions
Extract your espresso with vanilla syrup + 10ml of Caramel sauce.
Steam milk. (See below for tips on foam)
Pour steamed milk into the glass.
Pour the espresso mixture on top of the milk.
Drizzle caramel sauce.
Notes
Tips on milk foam:
Obviously, the best would be to use an espresso machine to create a nice velvety foam. However, if you don't have an espresso machine the best way to make nice foam at home would be the French press. The issue here is that you'll get a good quality foam with cold milk rather than hot milk. Hot milk does work in a French press but not nearly as good. It's fine when you're making ice beverages, but with hot beverages….you need to make a judgment call. Anyways, refer to my ice caramel macchiato video on how to use the French press

Did You Make This Recipe?
---