Candied Orange Cassatas are on the menu in Chef Anna Olson's amazing kitchen, and she is going to teach you how to make this delicious recipe from scratch!
Follow along with the recipe below!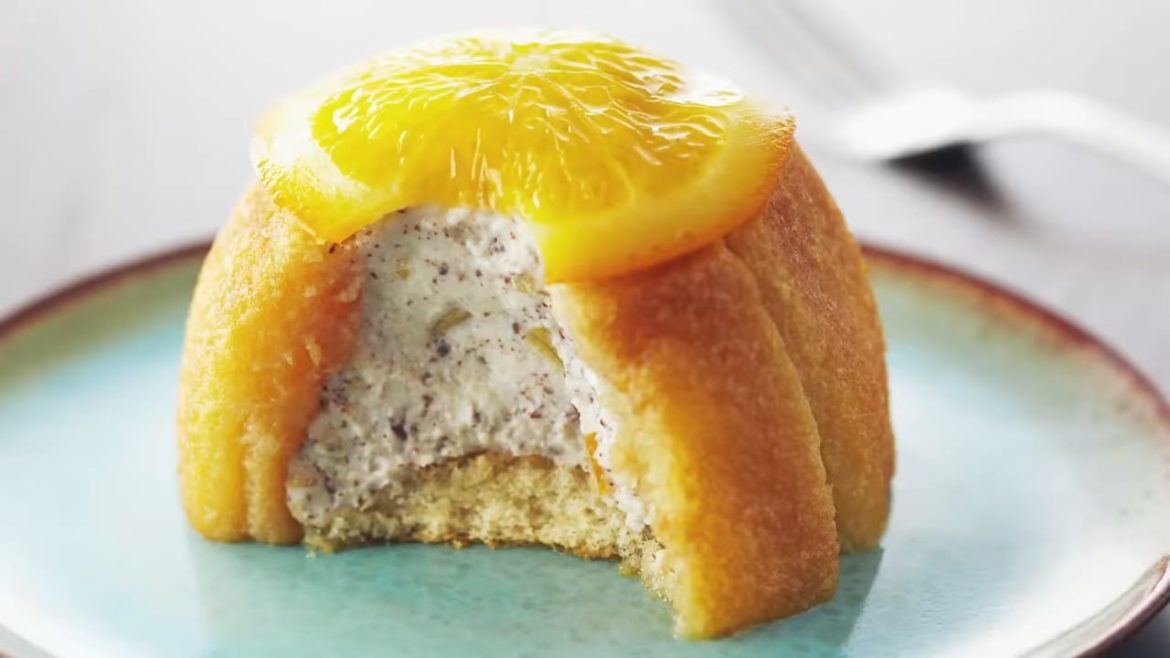 Ingredients
Candied Orange Slices
2 navel oranges
1 ½ cups (300 g) sugar
Filling
1 450g tub ricotta cheese
1/3 cup (45 g) icing sugar, sifted
¼ cup (30 g) coarsely grated dark chocolate
¼ cup (20 g) chopped candied orange peel or candied orange slices
2 Tbsp (30 ml) whipping cream
1 Tbsp (15 ml) orange liqueur
1 tsp (5 ml) vanilla extract
Assembly
½ cup (125 ml) reserved syrup from candied oranges
½ cup (125 ml) water
3 Tbsp (45 ml) orange liqueur
1 7 oz/200 g pkg ladyfinger biscuits
Instructions
Slice the oranges thinly into wheels and remove any seeds, taking care not to tear the orange.
Bring a pot of water up to a boil and drop in the orange slices. Simmer the peel for 1 minutes, then strain, discarding the water.
Refill the pot with 1½ cups of fresh water and add the sugar. Bring this up to a simmer then add the orange slices and simmer gently, uncovered, for about 20 minutes – the peel will look slightly translucent (but not completely). Remove the pot from the heat and cool the slices in the syrup to room temperature. Store the candied slices, refrigerated and in the syrup for up to a month.
For the filling, beat all of the ingredients together until well blended and chill until ready to assemble.
Line 6 ramekins or other dishes or cups with plastic wrap. Drain 6 orange slices well and place one each at the bottom of each dish.
Heat the reserved syrup with the water and orange liqueur until just below a simmer. Cut the ladyfingers to a size the fits the dishes, and dip them into the syrup, immediately arranging them in the dishes as closely together as possible. Spoon the ricotta filling into the dishes and top it with dipped ladyfingers. Wrap the dishes and chill until ready to serve.
To serve, unwrap the cassatas and tip them out onto individual plates, removing the dish and plastic wrap.
Notes
The cassatas can be made up to 2 days in advance.

Did You Make This Recipe?
---
Enjoy