Chocolate Cream Pie is on the menu in Chef Anna Olson's amazing kitchen, and she is going to teach you how to make this delicious recipe from scratch!
Follow along with the recipe below!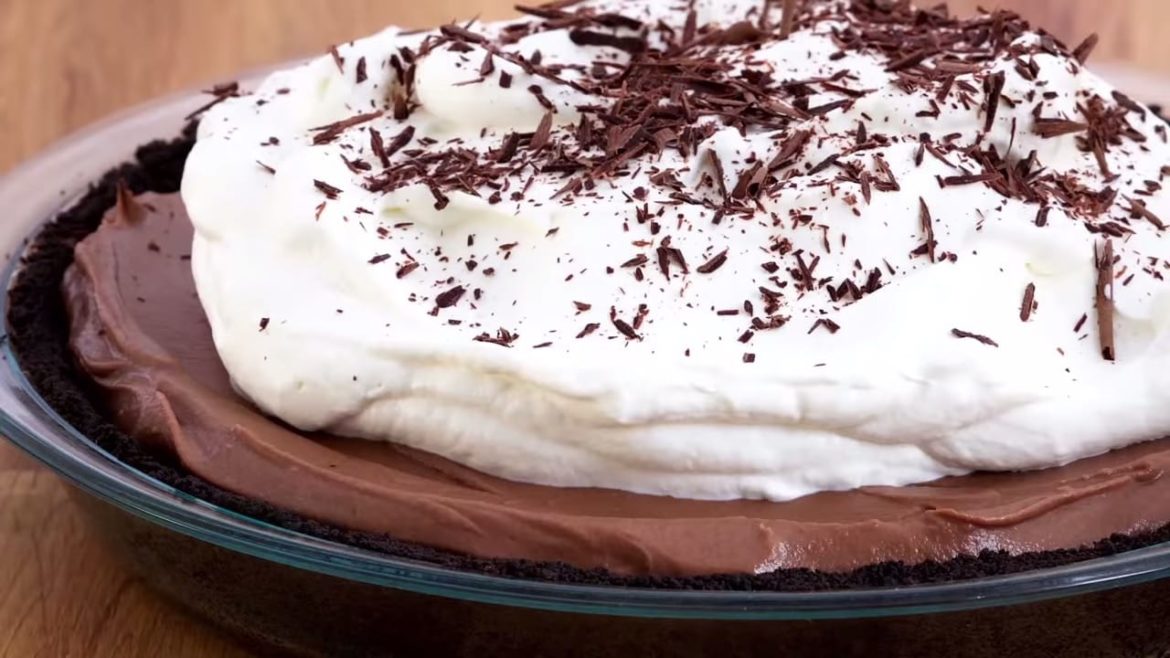 Ingredients
Crust
1 ½ cups (270 g) chocolate cookie crumbs
¼ cup (60 g) unsalted butter, melted
Chocolate Cream
5 oz (150 g) semisweet chocolate, chopped
2 Tbsp (30 g) unsalted butter, cut into pieces
1 tsp (5 mL) vanilla extract
½ cup (100 g) granulated sugar
3 Tbsp (22 g) cornstarch
½ tsp (2.5 g) salt
1 1/4 cups (310 mL) 2% milk
1 ¼ cups (310 mL) 18% cream
6 large egg yolks
Topping
1 cup (250 mL) whipping cream
2 Tbsp (16 g) icing sugar, sifted
¼ tsp (1 mL) vanilla extract
Instructions
For the crust, preheat the oven to 350 F (180 C). Stir the cookie crumbs and melted butter together until evenly combined and press this into a lightly greased 9-inch pie plate. Bake the crust for 10 minutes, then cool while preparing the filling.
For the filling, place the chocolate, butter and vanilla in a bowl with a strainer placed over it. Whisk the sugar, cornstarch and salt in a medium saucepot. Whisk in the milk and cream and then the egg yolks and then bring this up to a simmer on medium heat while whisking constantly, until the mixture just begins to bubble and is glossy and thick (once it starts to thicken, it happens quickly.) Pour this through the strainer over the chocolate and butter and whisk until the chocolate and butter have melted. Place a piece of plastic wrap directly on the surface of the filling, cool to room temperature and then chill for at least 4 hours to set.
Once chilled, stir the filling gently and spoon this into the pie shell, spread to level it.
For the topping, whip the cream to a soft peak and whip in the icing sugar and vanilla. Spread this over the chocolate cream and serve.
Notes
The crust and chocolate cream can be prepared a full day in advance, but the topping should be made within 4 hours of serving.

Did You Make This Recipe?
Recipe video
---
Enjoy