Fast Cheese Soufflé is on the menu in Book recipe, and we are going to teach you how to make this delicious recipe from scratch!
Treat your family this holiday with a special recipe from Jacques Pépin
Follow along with the ???? recipes below????????????????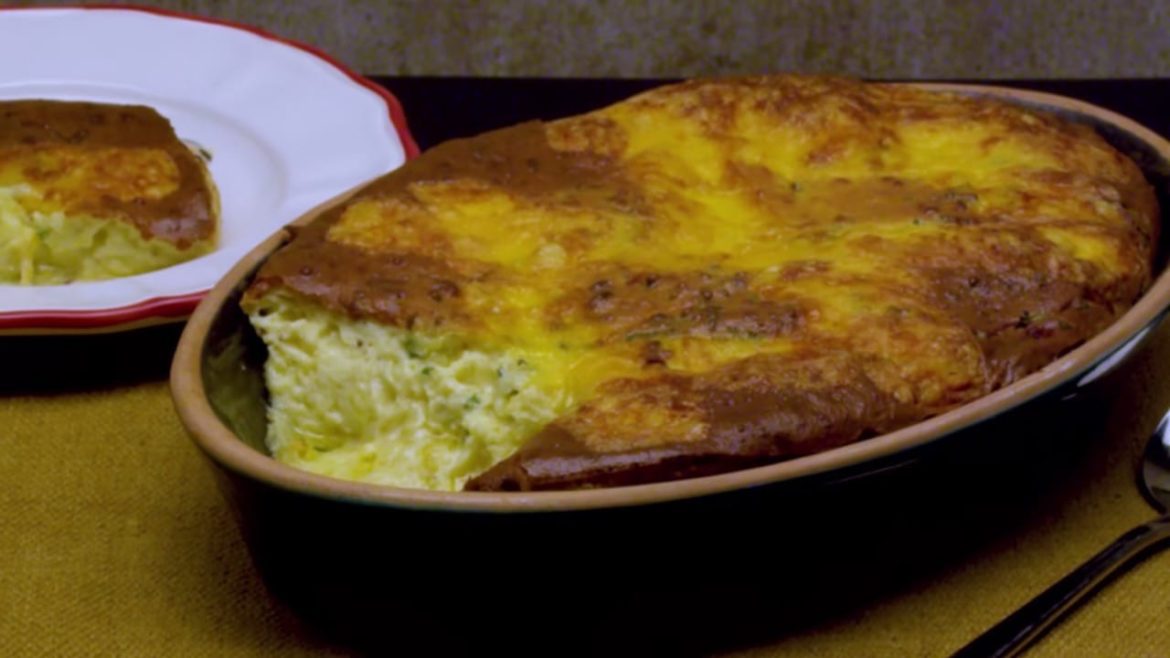 Ingredients
6 tablespoons (3/4 stick) unsalted butter, plus more to butter a 6-cup gratin dish
6 tablespoons all-purpose flour
2 cups cold whole milk
1/2 teaspoon salt
1/2 teaspoon freshly ground black pepper
5 extra-large eggs
2 1/3 cups grated Swiss cheese, preferably Gruyere (about 6 ounces)
3 tablespoons minced fresh chives
Instructions
Preheat the oven to 400 degrees F.
Butter a 6-cup gratin dish, and set it aside. Melt the butter in a saucepan, then add the flour, and mix it in well with a whisk. Cook for 10 seconds, and add the milk in 1 stroke, and mix it in with a whisk. Keep stirring with the whisk until the mixture thickens and comes to a strong boil, which will take about 2 minutes. It should be thick and smooth. Remove from the heat, and stir in the salt and pepper. Allow about 10 minutes for the white sauce to cool.
Meanwhile, break the eggs into a bowl, and beat well with a fork. Add the eggs, the cheese, and the chives to the cooled sauce, and mix well to combine. Pour into the buttered gratin dish and cook immediately, or set aside until ready to cook.
Bake for 30 to 40 minutes, or until the soufflé is puffy and well browned on top. Although it will stay inflated for quite a while, it is best served immediately.
Did You Make This Recipe?
---
Bon Appétit