Cauliflower Rice are on the menu in Book recipe, and we are going to teach you how to make this delicious recipe from scratch!
So I'm sure you have seen how trendy cauliflower rice has become in the past year. I'm not usually one to follow trends, but this one is a keeper! I am a huge fan of rice. But sometimes, I need to set my carboholic ways aside and get more vegetables in my diet. That is when I turn to delicious cauliflower rice. You can flavor it anyway your heart desires. Even with simple salt and pepper it is delicious and takes no time at all to make! I love pairing this with my Thai Beef & Basil Stir fry.
Follow along with the ???? recipes below????????????????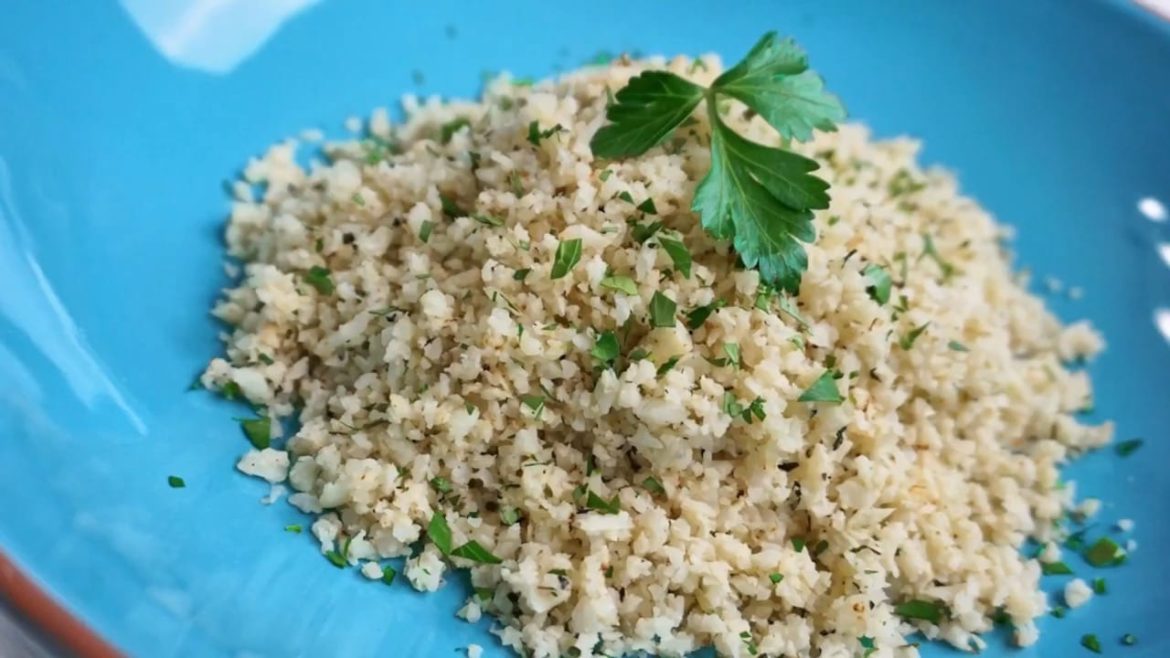 Ingredients
1 Head Cauliflower
1 Tablespoon Olive Oil
3 Cloves Garlic, Minced
Seasonings to Taste (2 Teaspoons Italian Seasoning, a pinch of cayenne pepper, salt, and pepper.)
Instructions
Cut cauliflower into medium-sized chunks. The chunks should be able to fit into your food processor.
Pulse cauliflower in blender/food processor, in small batches, until a rice-like crumble forms.
Heat a large nonstick skillet over high heat. (The next steps must happen quickly one after another)
Once the pan is hot, add olive oil and minced garlic. Quickly stir for a couple of seconds and immediately add cauliflower rice. DO NOT BROWN THE GARLIC.
Continue to stir the garlic into the cauliflower. The cauliflower will prevent the garlic from burning.
Season with salt and pepper to taste. I like to use Italian seasoning and a hint of cayenne pepper.
Continue to stir and cook for 3-5 minutes. Taste at the 3-minute mark to see if it is at your desired consistency.
Did You Make This Recipe?
---
Enjoy