General Tso's Tempeh is on the menu in Book recipe, and we are going to teach you how to make this delicious recipe from scratch!
Follow along with the ???? recipes below????????????????
Learn how to make this delicious dish "General Tso's Tempeh"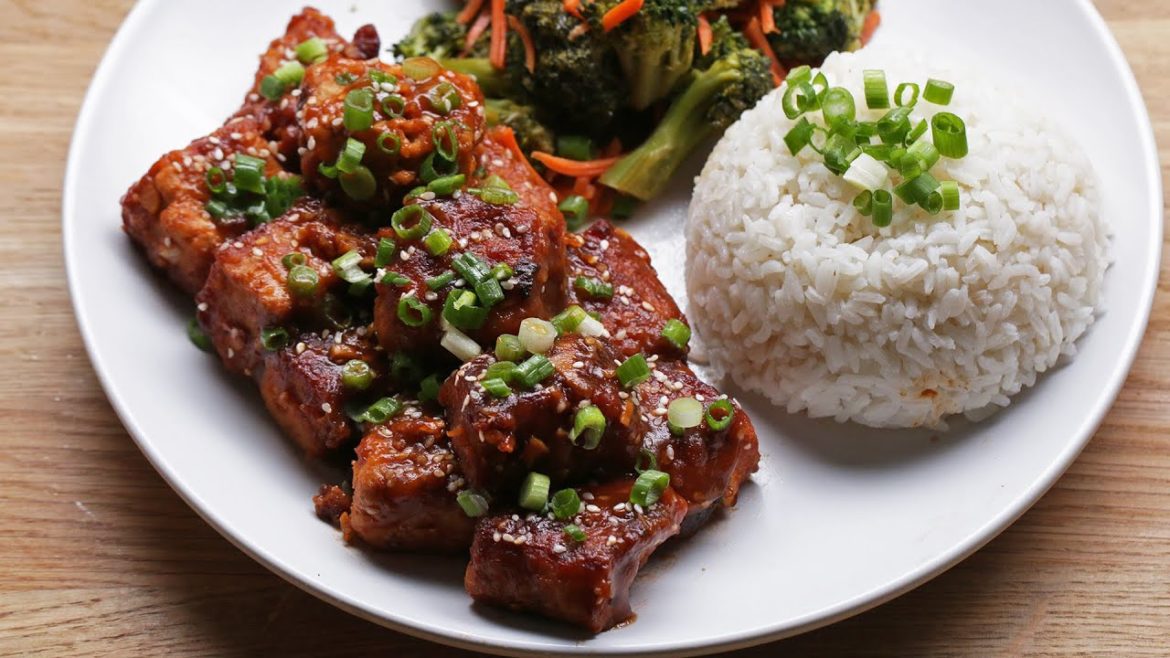 Ingredients
16 ounces tempeh
¼ cup cornstarch
1 teaspoon paprika
4 cloves of garlic, sliced, divided
4 teaspoons ginger, grated, divided
2 tablespoon sesame oil, divided
2 tablespoons of rice wine
4 tablespoons soy sauce, divided
¼ cup oil
½ teaspoon red pepper flakes
1 tablespoon tomato paste
¼ cup vegetable broth
1 tablespoon rice vinegar
1 tablespoon honey
1 tablespoon cornstarch
2 tablespoons water
Instructions
Chop the tempeh into chicken nugget-sized pieces and transfer to a mixing bowl.
Add the cornstarch, paprika, ginger, garlic, sesame oil, rice wine, and soy sauce to the bowl and mix until incorporated. Cover and chill in the fridge for 1-hour minimum.
Add oil to a pan on medium-high heat and pan-fry tempeh until browned on both sides. Remove from pan.
In the same pan, add in oil and sesame oil on medium-high heat.
Add the garlic, ginger, and red pepper flakes, and cook until golden brown and aromatic, about 1 minute.
Add the tomato paste and vegetable broth, and stir until incorporated.
Add the soy sauce, rice vinegar, and honey, and stir until all are incorporated.
Combine the cornstarch with the water in a small bowl until paste forms. Add into sauce mixture and stir until sauce thickens.
Return the tempeh to the pan and allow it to incorporate with the sauce.
Did You Make This Recipe?
Recipe video
---
Enjoy