Green Tea Genoise Sponge Cake is on the menu in Chef Anna Olson's amazing kitchen, and she is going to teach you how to make this delicious recipe from scratch!
Follow along with the recipes below!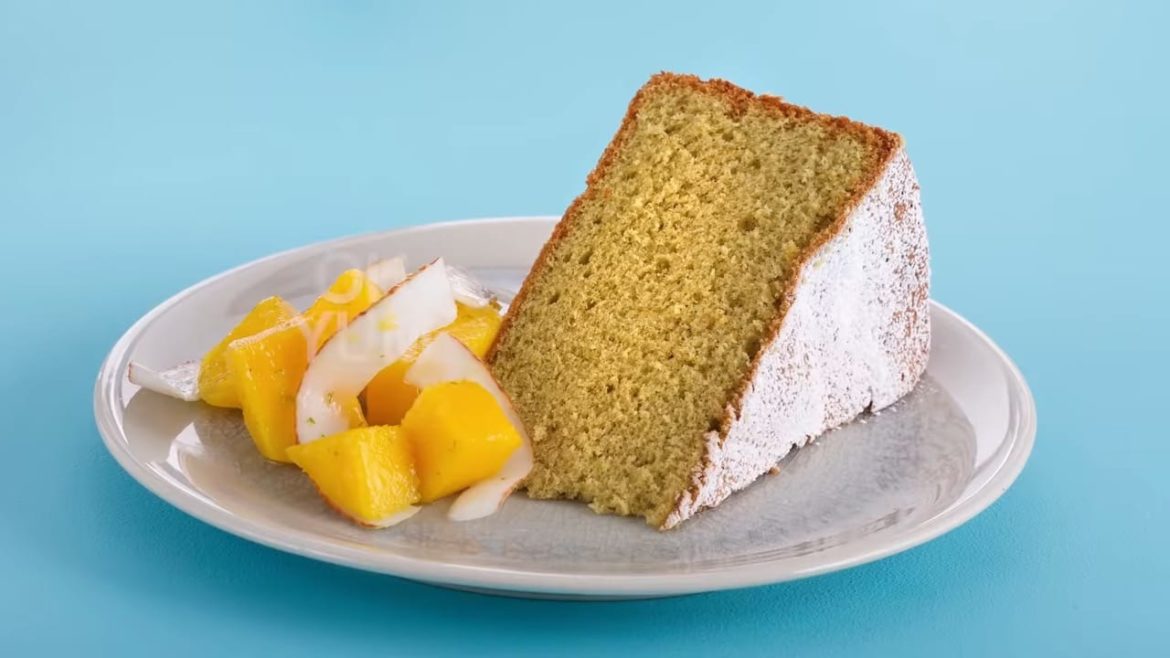 Ingredients
6 large eggs
2 egg yolks
1 cup (200 g) granulated sugar (caster sugar)
1 ¼ cups (180 g) all-purpose flour (plain flour)
1 Tbsp (15 mL) Matcha green tea powder
pinch salt
¼ cup (60 g) unsalted butter, melted
1 tsp (5 mL) vanilla extract
icing sugar, for dusting
Instructions
Preheat the oven to 350 F (180 C). Line the bottom of a 9-inch (23 cm) springform pan with parchment paper, but do not grease the pan.
Warm the eggs in their shells in hot tap water for about 5 minutes (change the water once halfway through warming). Place the whole eggs and 2 yolks in a large mixing bowl or in the bowl of a stand mixer fitted with the whip attachment. Add the sugar and whip on high speed until the mixture is pale and holds a ribbon when the beaters are lifted about 5 minutes. You can't over whip whole eggs, so if in doubt, keep whipping!
While the eggs are whipping, sift the flour, green tea powder, and salt together in a small bowl. Add the flour to the eggs gradually while whipping on medium-low speed. Spoon a generous dollop of the batter into the melted butter, add the vanilla and stir this together (don't worry if it deflates a little). Add this buttered batter to the bigger batter and fold in by hand. Scrape the batter into the prepared pan and spread to level. Bake the cake for 40-45 minutes until it is an even golden brown on top and springs back when gently pressed. The cake may dome a little at the end of its baking, but it will settle into a level state once it starts to cool. Cool the cake completely in its pan.
To serve, run a palette knife carefully around the inside edge of the pan to loosen the cake and remove the ring. Peel away the parchment from the bottom of the cake and place on a platter. Dust with icing sugar.
Notes
The sponge cake will keep up to 3 days, well-wrapped (do not refrigerate), or the cake can be frozen up to 2 months.
Yield: 9-inch (23 cm) cake.
TIP:
To keep a sponge cake from drying out overnight, place a slice of bread on top of it, under the plastic wrap. Just like doing the same to a canister of brown sugar, it keeps the cake soft & moist.

Did You Make This Recipe?
Recipe video
---
Enjoy