Raspberry Tart is on the menu in Chef Anna Olson's amazing kitchen, and she is going to teach you how to make this delicious recipe from scratch!
Follow along with the recipes below!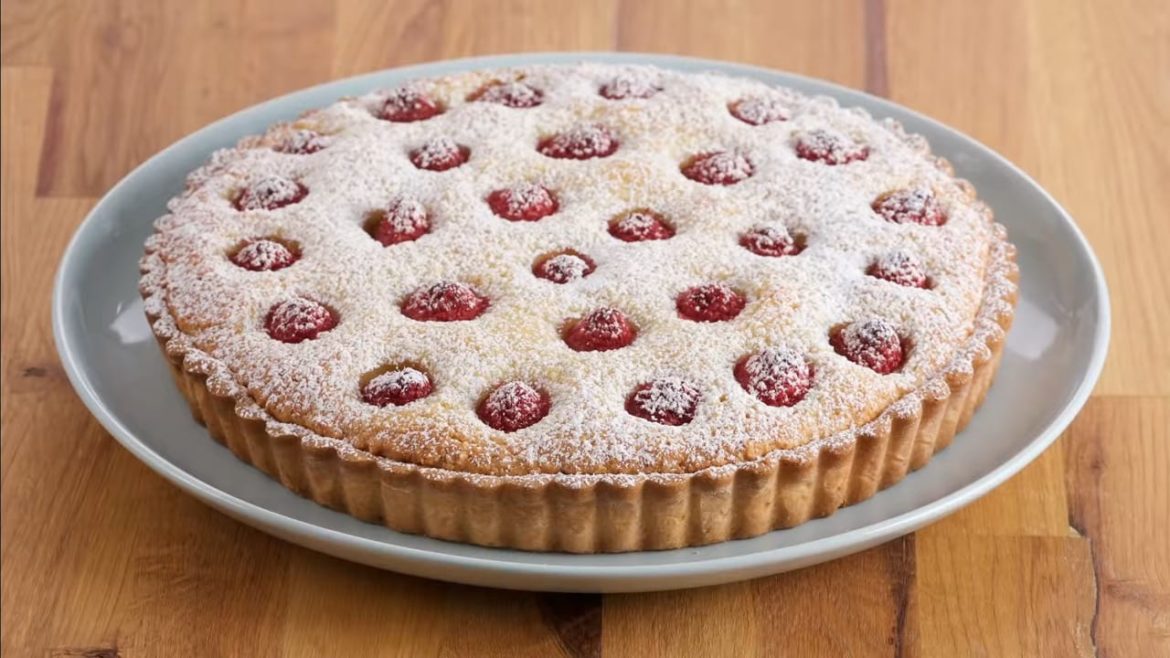 Ingredients
1 recipe Pate Sucree dough, chilled
½ cup (112 g) unsalted butter, at room temperature
½ cup (100 g) granulated sugar (caster sugar)
¼ cup (30 g) icing sugar
1 large egg
1 egg yolk
3 Tbsp (45 mL) whipping cream (35% or higher)
2 Tbsp (30 mL) brandy (optional)
1 tsp (5 mL) vanilla extract
1 3/4 cups (180 g) ground almonds (almond meal)
½ cup (60 g) cake & pastry flour
1 cup (250 mL) fresh raspberries
icing sugar, for dusting
Instructions
On a lightly floured work surface, lightly knead the dough to soften it, and then roll it out into a circle just over ¼-inch (6 mm) thick. Lightly dust a 9-inch (23 cm) removable-bottom fluted tart pan with flour and press the pastry into the pan, trimming the edges. Chill the shell for 30 minutes.
Preheat the oven to 350 F (180 C). Place the chilled shell on a baking tray and dock the bottom of the pastry with a fork. Bake the pastry for about 20 minutes, until it has browned just a little at the edges. Allow the pastry shell to cool while preparing the filling (the shell does not have to be completely cooled before filling.)
Beat the butter, granulated sugar, and icing sugar by hand until smooth. Beat in the egg and egg yolk, then beat in the cream, brandy (if using), and vanilla. Add the ground almonds and flour and stir until smooth. Pour this into the baked shell and dot with the fresh raspberries, pressing them in slightly but not so they are submerged. Bake the tart for about 40 minutes, until the frangipane filling is set (no longer jiggles). Cool the tart in its tin to room temperature and then chill completely before serving.
Notes
Yield: 1 9-inch (23 cm) tart.
Servings: 8 to 10.
The tart will keep, refrigerated, for up to 3 days.

Did You Make This Recipe?
Recipe video
---
Enjoy
---
Enjoy