Grilled Chicken Caesar Pasta Salad is on the menu in Book recipe, and we are going to teach you how to make this delicious recipe from scratch!
Follow along with the ???? recipes below????????????????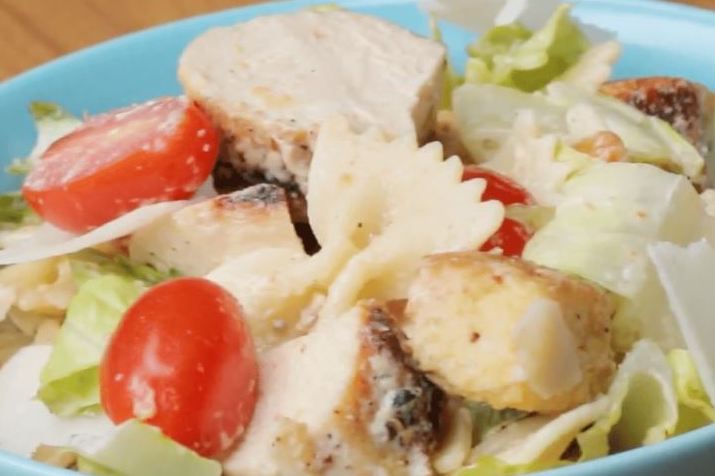 Ingredients
10 oz Farfalle Pasta ("Bow-Tie" Pasta)
3 Chicken Breasts
3 Tbsp. Olive Oil
Salt, to taste
Pepper, to taste
2 heads Romaine Lettuce, cut in 1-2 inch pieces
1 cup Grape Tomatoes, cut in half
1 cup Croutons
Parmesan, to taste
3/4 cup Caesar Salad Dressing
Instructions
Boil water, add the pasta and cook according to package instructions. Drain water, and let the pasta chill.
Meanwhile, season each of the chicken breasts with 1 Tbsp. olive oil, salt, and pepper. Grill for 6-8 minutes on each side. Cut the chicken into bite-size pieces.
In a large bowl combine pasta, romaine lettuce, tomatoes, croutons, parmesan, and caesar dressing. Toss gently and serve! 
Did You Make This Recipe?
---
Enjoy
Let us know what you think of today's grilled chicken caesar pasta salad tips, tricks, and hacks!