Green smoothie is on the menu in Book recipe, and we are going to teach you how to make this delicious recipe from scratch!
Always yummy and very healthy green smoothie – nutritionists claim it is much easier than veggies to digest. Amino acids and enzymes in such a smoothie are much faster assimilated. Smoothie effectively fights pathogenic bacteria, supporting digestion well. It is always a pleasure to start your morning with a smoothie rich in vitamins that gives an additional easiness. And if you decide to lose weight, it is perfect as an evening meal – tasty, light, mouth-watering, and healthy green smoothie cooked just in minutes.
Follow along with the ???? recipes below????????????????
Smoothie For WEIGHT LOSS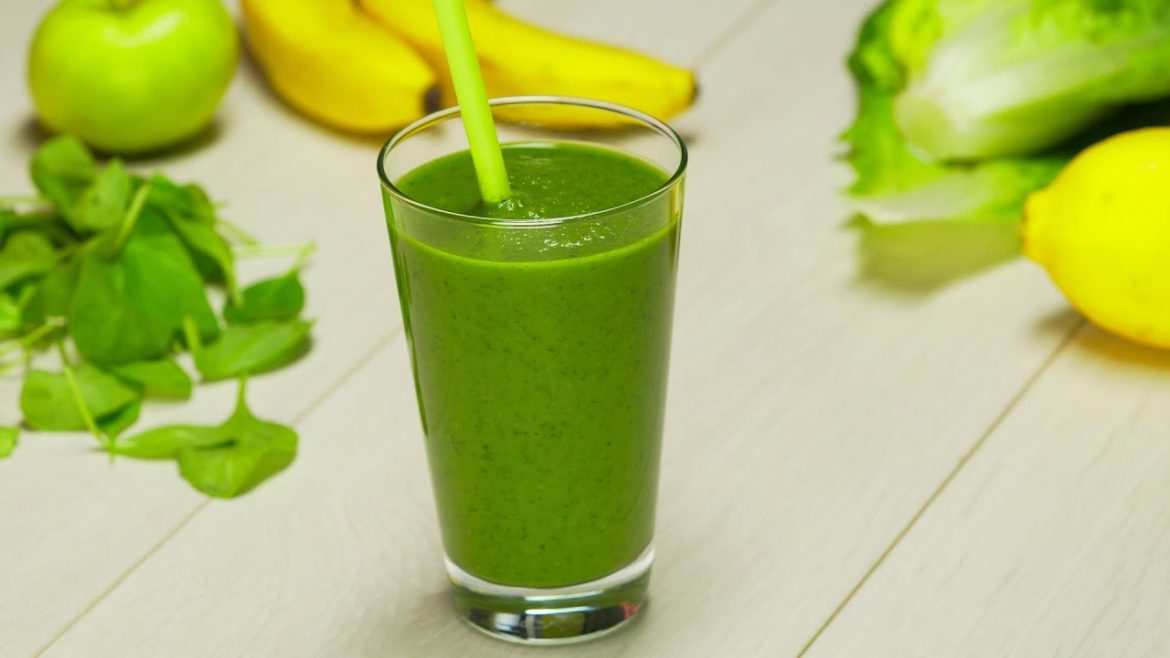 Ingredients
water – 5 fl oz /150 ml
romaine lettuce – 3 oz /100 g
2 stalk celery
spinach – 2 oz / 60 g
1 apple
1 banana
1 lemon juice
cilantro – ⅓ oz /10 g
parsley – ½ oz /15 g
1 avocado
You will need:
Instructions
Pour the water into a blender bowl and add the romaine lettuce and spinach and crush.
Add the celery, apple, cilantro, parsley, banana, lemon juice and avocado and beat. Your green smoothie is ready.
Did You Make This Recipe?
---
Enjoy