Russian COTTAGE CHEESE Baked PUDDING is on the menu in Book recipe, and we are going to teach you how to make this delicious recipe from scratch!
Follow along with the ???? recipes below????????????????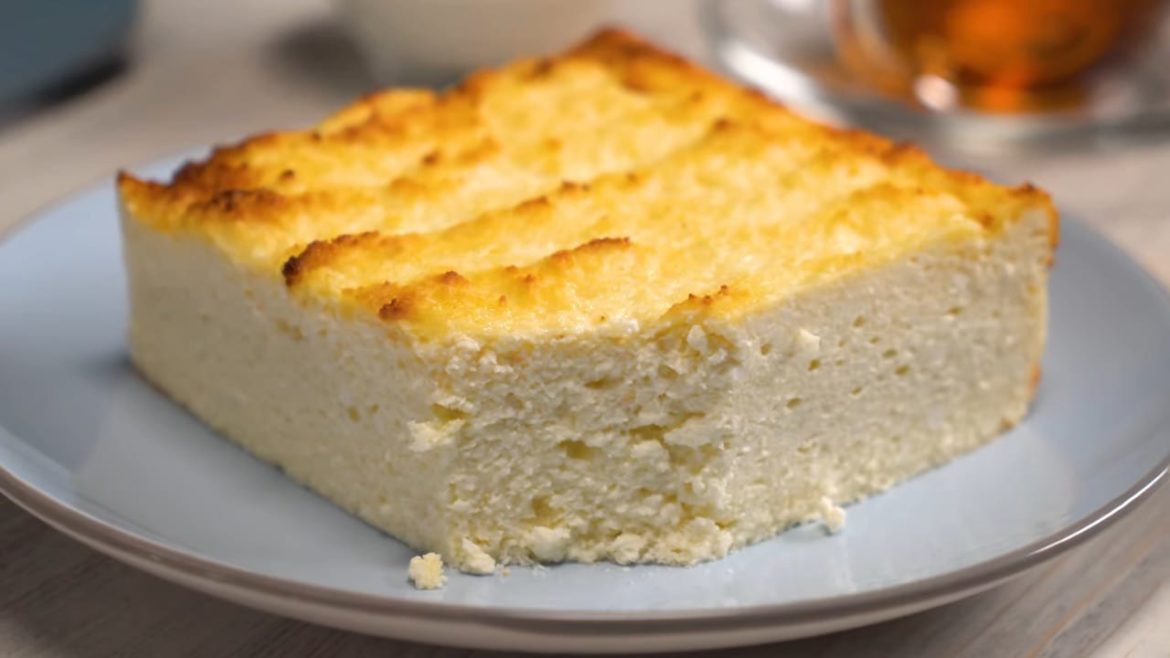 Ingredients
cottage cheese – 2 lb /900 g
2 eggs
semolina – 4 tbsp
sugar – 4 tbsp
butter – 1 oz /20 g
vanillin - ⅓ tsp
You will need:
oven
bowl
baking dish 952 in /22145 cm
parchment paper
Instructions
Combine well the cottage cheese, eggs, semolina, sugar, and vanillin in a deep bowl.
Line a baking dish with parchment paper and brush with some butter layout the cottage cheese mixture evenly, and pour with the melted butter atop.
Send into the oven preheated to 350°F /180°C and bake until golden crust for 35 minutes at the same temperature.
Switch the heat off and leave the baked pudding in the oven for 15 minutes.
Serve your cottage cheese baked pudding with sour cream, jam, or condensed milk.
Notes
Advices:
Add to your taste some raisin or candied dried fruits into a cottage cheese mixture.

Did You Make This Recipe?
Tasty cottage-cheese baked pudding can be cooked of most affordable ingredients. It is so easy everyone can cook still the result will charm even most demanding foodies.
---
Enjoy