One-pan roasted potato & sausages are on the menu in Book recipe, and we are going to teach you how to make this delicious recipe from scratch!
Follow along with the ???? recipes below????????????????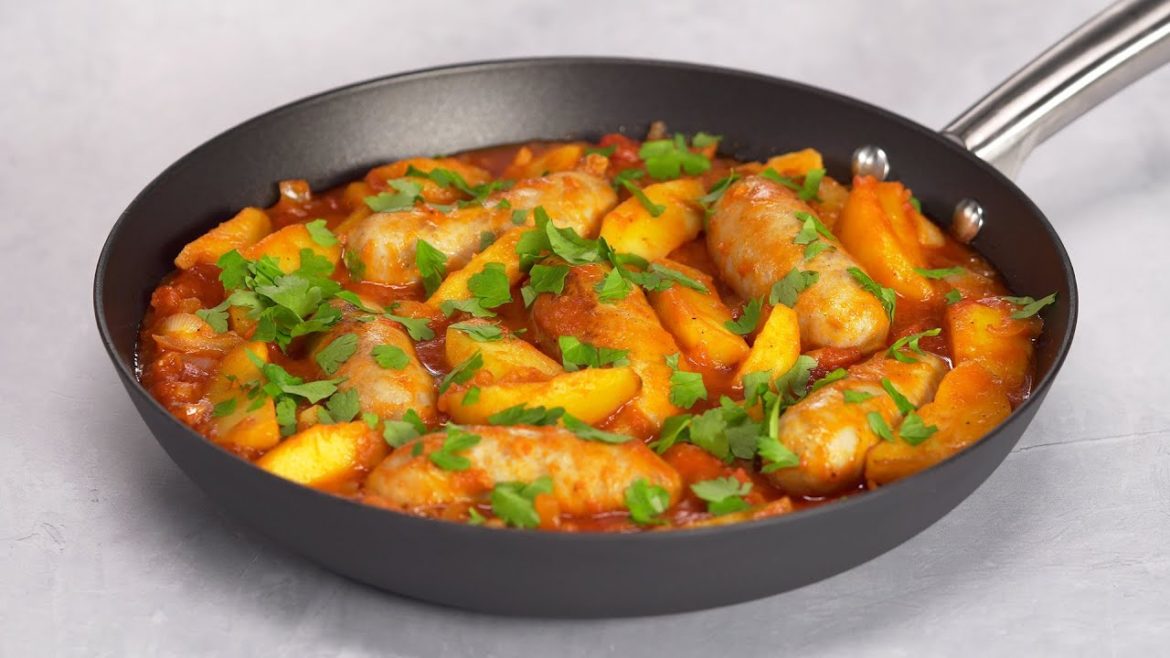 Ingredients
potato – 23 oz /650 g
bratwurst – 17½ oz / 500 g
bulb onion – 7 oz /200 g
bell pepper – 5 oz /150 g
chopped tomatoes – 14 oz /400 g
vegetable oil – 3 tbsp
fresh parsley – 1 tbsp /5 g
dried rosemary – ¼ tsp
ground black pepper - ⅓ tsp
salt – 1 tsp
water – 3½ fl oz /100 ml
You will need:
Instructions
Heat a pan with the vegetable oil over medium heat and add the potato cut into small wedges. Fry for 10 minutes over medium heat flipping occasionally.
Add the bulb onion cut into half rings and chopped bell pepper, stir and keep frying for another 3 minutes over low heat flipping occasionally.
Push the potato and onion aside in the pan making room for bratwursts.
Lay out the bratwursts and fry over low heat for 3-4 minutes.
Stir the potato and bratwurst neatly, add the salt, rosemary, black pepper, chopped tomatoes and water, stir lightly, cover with a lid and simmer over low heat for 10-15 minutes until potato's readiness.
Sprinkle the potato and bratwurst roast with parsley leaves and serve with fresh veggies.
Did You Make This Recipe?
Cook this dish for a perfect dinner weekdays especially in cold weather. You will need a pan only. Potato and bratwurst roast with tomatoes and fried onion is cooked in 30 minutes.
---
Enjoy