Brownies are on the menu in Book recipe, and we are going to teach you how to make this delicious recipe from scratch!
Follow along with the ???? recipes below????????????????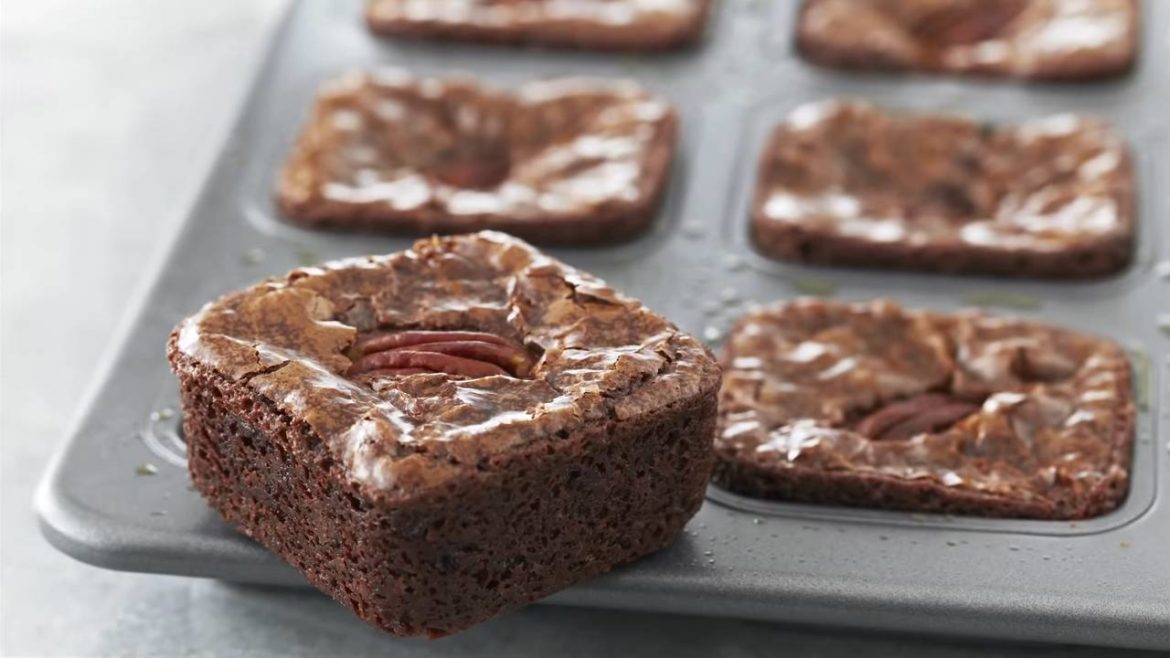 Ingredients
Salt Roasted Pecans
1 Tbsp (15 g) unsalted butter
1 cup (100 g) pecan halves
½ tsp (3 g) sea salt
Brownies
4 oz (115 g) unsweetened chocolate, chopped
1 ¼ cup (285 g) unsalted butter, cut into pieces
1 cup (200 g) granulated sugar
¾ cup (150 g) packed light brown sugar
3 large eggs, room temperature
2 tsp (10 ml) vanilla extract
1 cup (150 g) all-purpose flour
¼ cup (30 g) Dutch process cocoa powder
Instructions
Salt Roasted Pecans
Preheat the oven to 350ºF (180ºC) and grease a 12-square brownie pan or 8-inch square pan.
For the salt roasted pecans, melt the butter in a sauté pan over medium heat and add the pecans and salt. Stir and toast the pecans for about 8 minutes, until the pecans have a pleasant nutty aroma (the salt will not dissolve, but adds a nice crunch). Remove the pan from the heat and cool while preparing the brownies.
Brownies
Melt the chocolate and butter in a medium sauce pot over medium-low heat, stirring until melted. Remove the pan from the heat and whisk in the sugar and brown sugar right into the pot. Whisk in the eggs one at a time, then whisk in the vanilla. Stir in the flour and cocoa powder until evenly combined.
Count out 12 pecan halves and set aside. Roughly chop the remaining pecans and stir them into the brownie batter. Divide the batter into the bar pan, or spread into the 8-inch pan and arrange the reserved pecan halves on top. Bake for about 20 minutes, until the tops of the brownies lose their shine. If baking in an 8- inch pan, bake an additional 5 minutes. Cool the brownies for an hour before removing from the tin (and slicing, if baking in a larger pan).
The brownies will keep in an airtight container for up to 5 days, and the brownies actually improve after a day.
Did You Make This Recipe?
---
Bon Appétit