Creamy & juicy meatballs in white sauce are on the menu in Book recipe, and we are going to teach you how to make this delicious recipe from scratch!
You will need 35-40 minutes to cook mouth-watering and tasty meatballs with white sauce. We believe having tasted once you'll want to cook such meatballs time and again.
Follow along with the ???? recipes below????????????????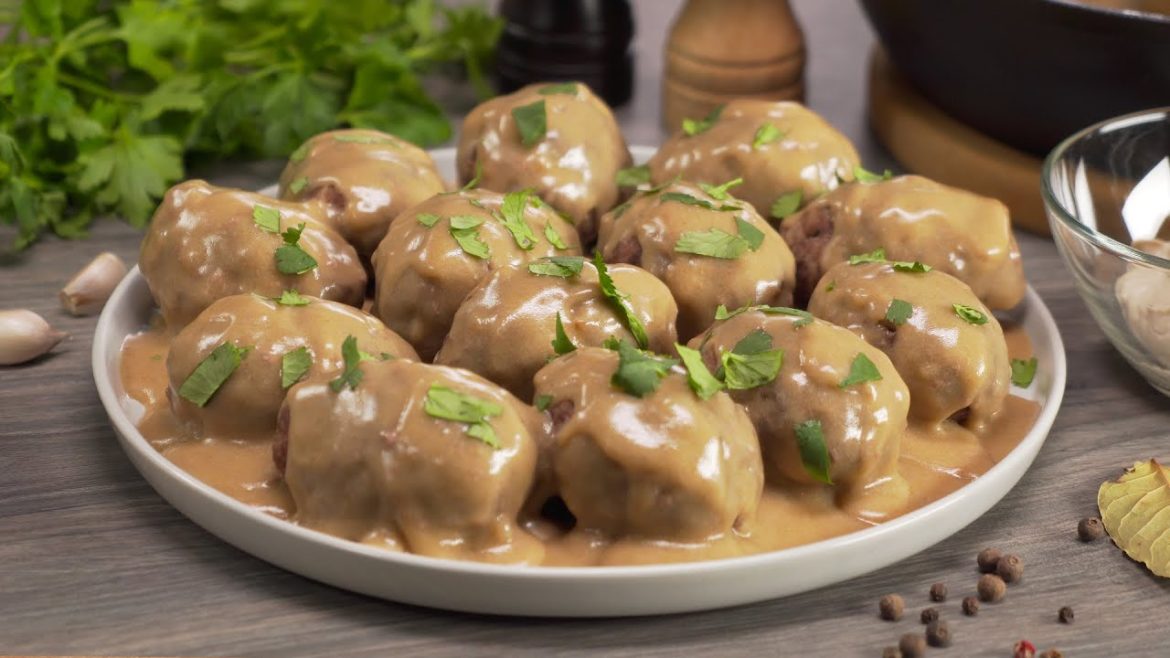 Ingredients
ground beef – 18 oz /500 g
ground pork – 18 oz /500 g
boiled rice – 7 oz /200 g
1 egg
bulb onion – 4 oz /120 g
minced garlic – 2 cloves
ground black pepper – ½ tsp
ground coriander – ½ tsp
salt – 1 tsp
dried parsley – 1 tsp
Sauce:
meat broth or water – 21 fl oz /600 ml
butter – 1½ oz /40 g
wheat flour – 3 tbsp
sour cream – 1 cup /250 g
sweet paprika – 1 tbsp
salt – to taste
fresh parsley – 1 tbsp /5 g
You will need:
Instructions
Into a deep bowl add the ground meat, boiled rice, an egg, chopped up bulb onion, minced garlic, ground black pepper, ground coriander, dried parsley and 1 tsp of salt, combine until smooth.
Make medium meatballs.
In a pan melt the butter over low heat and add the wheat flour, stir well and add the hot broth gradually, stir until smooth and add the sour cream, sweet paprika and salt to taste and stir again.
As soon as the sauce boils lay out the meatballs into the pan, cover with a lid and simmer over low heat for 15 minutes.
Flip the meatballs then, cover with the lid and simmer for another 10 minutes.
Sprinkle the creamy sauce meatballs with fresh parsley and serve hot to the table.
Did You Make This Recipe?
---
Enjoy