Orange cake is on the menu in Book recipe, and we are going to teach you how to make this delicious recipe from scratch!
Follow along with the ???? recipes below????????????????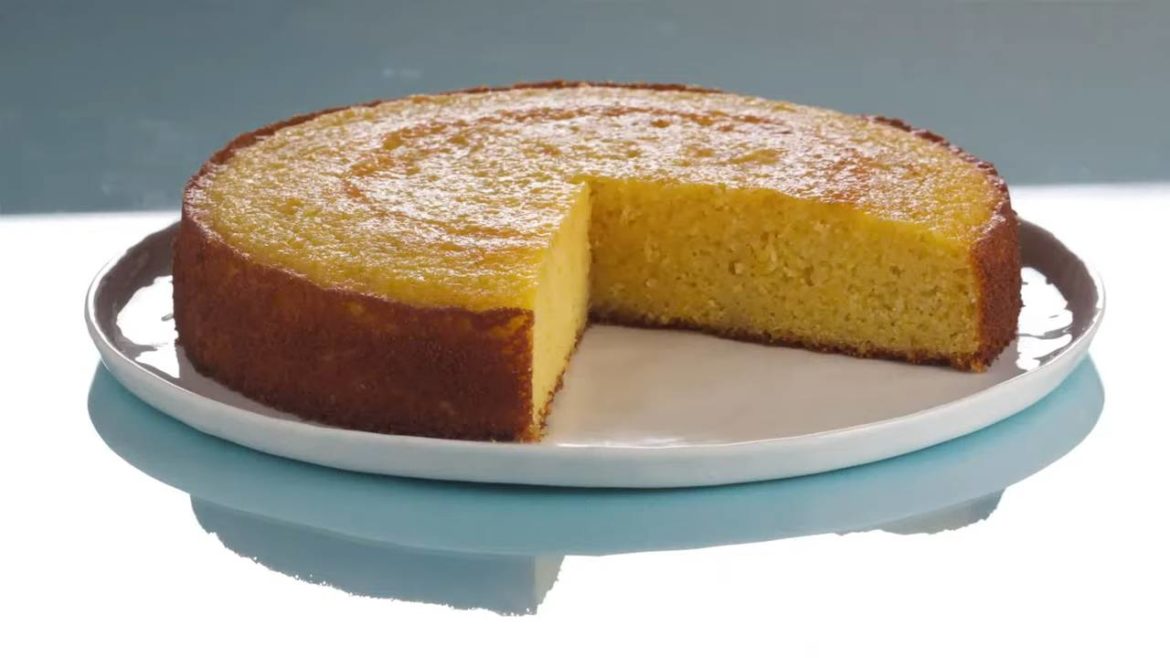 Ingredients
Cake
1 cup (250 mL) milk
½ cup (115 g) unsalted butter
1 cup (165 g) cornmeal
1 cup (200 g) granulated sugar (caster sugar)
4 large eggs, at room temperature
2 tsp (10 mL) finely grated blood orange zest
1 cup (100 g) ground almonds
2 tsp (10 mL) baking powder (gluten free, if needed)
¼ tsp (1 mL) salt
pinch ground cinnamon
Syrup
½ cup (125 mL) blood orange juices (about 2 oranges)
½ cup (100 g) granulated sugar (caster sugar)
Instructions
Preheat the oven to 350 F (180 C) and grease a 9-inch (23 cm) springform pan.
Heat the milk and butter until the butter has melted and pour this over the cornmeal in a large mixing bowl, whisking while adding (it will thicken up quickly.) Whisk in the sugar and add the eggs one at a time, whisking after each addition. Stir in the zest.
In a separate bowl, stir the ground almond with the baking powder, salt & cinnamon and add this to the batter, stirring until blended. Pour the batter into the prepared pan and bake for about 45 minutes, until a tester inserted in the centre of the cake comes out clean.
To make the syrup, bring the blood orange juice and sugar to a full boil. While the cake is still hot from the oven, poke holes in it with a skewer and then spoon the syrup over the cake (it will soak in quickly). Allow the cake to cool to room temperature before serving.
Did You Make This Recipe?
Recipe video
---
Enjoy