Parsnip and Carrot Fries are on the menu in Book recipe, and we are going to teach you how to make this delicious recipe from scratch!
Follow along with the ???? recipes below????????????????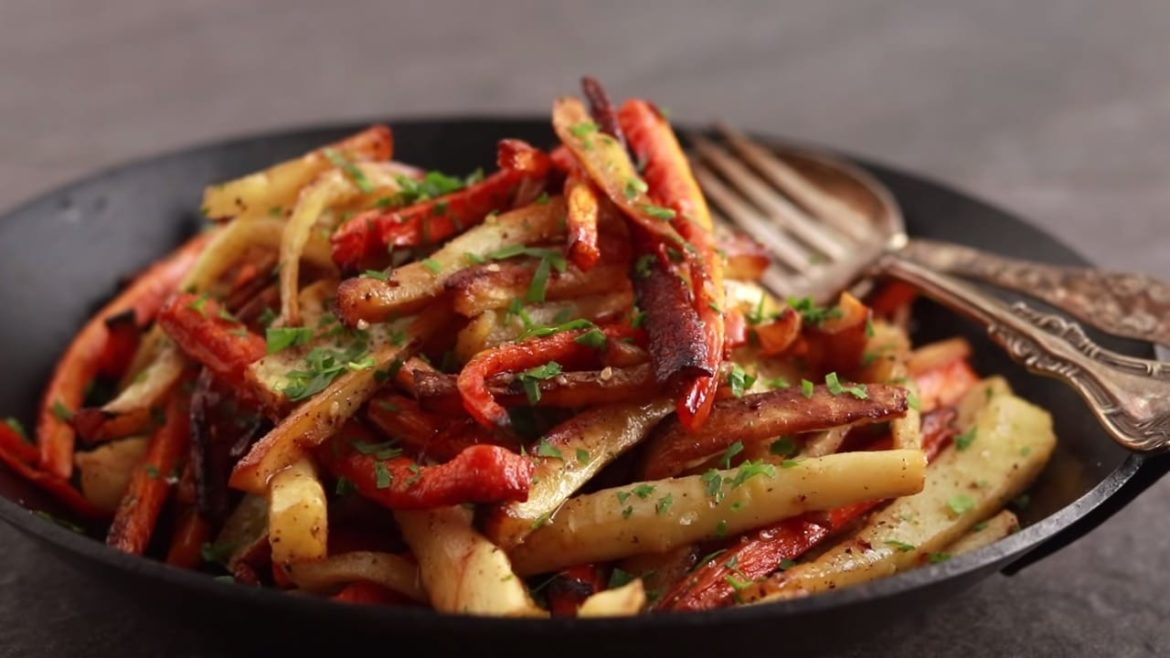 Ingredients
1 lb (450g) carrot sticks
1 lb (450g) parsnip sticks (see note)
Salt and pepper to taste
1/4 cup olive oil
1 Tbsp grilling glaze (optional -- you can replace it with more oil)
1 tsp zaatar (optional)
Instructions
Preheat the oven to 425F (220C).
Combine all the ingredients in a large cast-iron skillet (or any skillet or baking sheet). Cook in the bottom third of the oven until the bottom veggies are brown, 25-35 min.
How long this takes will depend on your oven and how crowded the veggies are in the pan. If you aren't getting any browning after 25 minutes, turn up the heat and turn on the convection fan if you have one.
Stir and roast until more sides brown, about 15 minutes.
Optional toppings: Maldon sea salt and parsley. If you aren't using the glaze and zaatar, add a splash of lemon or some other acidic ingredient before serving.
Notes
you'll lose about half of the weight after you core parsnips, so buy 2 Lb (900g) to end up with 1Lb.

Did You Make This Recipe?
---
Bon Appétit