Potato salad is on the menu in Book recipe, and we are going to teach you how to make this delicious recipe from scratch!
Follow along with the ???? recipes below????????????????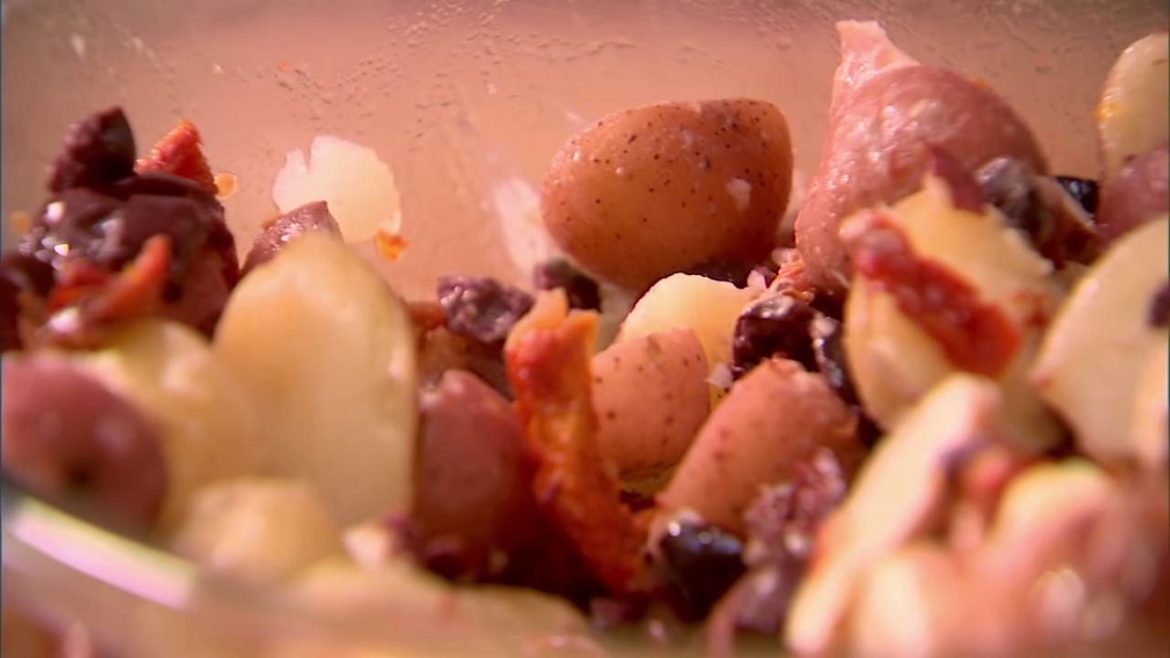 Ingredients
1 ½ lb(s) (700 g) mini potatoes (red, white, or mixed), cut in half
½ cup (125 mL) pitted kalamata or other brined olives, roughly chopped
¼ cup (60 mL) sun-dried tomatoes, soaked in warm water and cut into strips
¼ cup (60 mL) extra virgin olive oil
3 Tbsp (45 mL) lemon juice
1 Tbsp (15 mL) anchovy paste (optional)
1 tsp (5 mL) finely minced garlic
salt and pepper to taste
½ cup (125 mL) coarsely chopped fresh basil leaves
Instructions
Boil potatoes in salted water until tender when pierced with a fork. Drain well.
While still warm, toss potatoes with olives, sundried tomatoes, olive oil, lemon juice, anchovy paste (if using) and garlic. Season to taste (little salt will be needed, if at all).
Immediately before serving, stir in chopped basil and toss.
Did You Make This Recipe?
---
Enjoy