If you have ever visited Turkey or a Turkish restaurant, you probably tried Turkish Coffee before. Turkish coffee has a strong bittery coffee taste. Usually, Turkish people get used to drinking it after a good meal.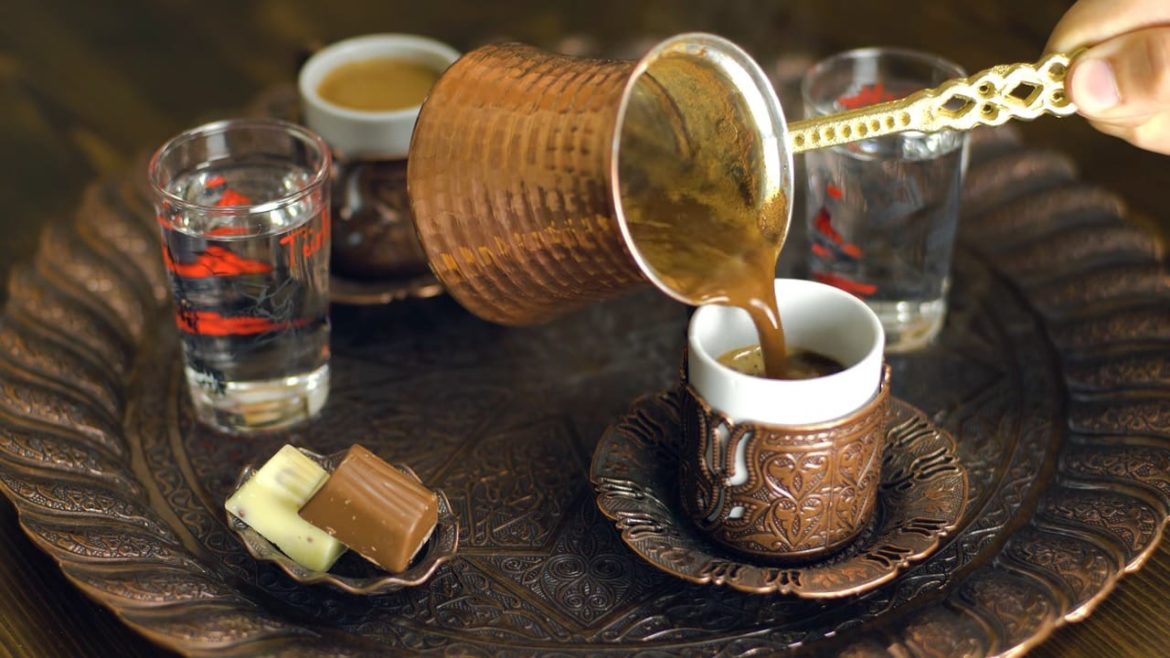 Ingredients
A heap of teaspoon well grinded mid roasted arabica coffee for
each cup
A cup of warm water for each cup
A teaspoon of sugar for each cup (optional)
Instructions
First of all, you should prepare your coffee tray. Put your Turkish coffee cups on a tray, sweets (genuine Turkish delight or premium quality chocolate), and a small glass of water per person. In Turkey coffee has a big culture and cold water is part of it. The rule of drinking water is when you are ready to drink your coffee, first drink cold water, and clean your palate. It will give you better conditions for understanding and feeling your coffee's taste.
Then bring your coffee pot. I strongly suggest for copper pot for the original Turkish coffee taste. If you don't have just buy it. This is a serious point to make genuine Turkish coffee. I am serious too :) Put heap of teaspoon grinded coffee to the pot for each cup(each person). If you want to make your Turkish coffee with sugar, it is time to add some sugar in your pot. You can add 1 teaspoon sugar in your pot per cup and mix it well.
Move your coffee pot to the stove on low heat and do not stir anymore. Wait until just before the overflowing moment, take your pot from the stove and pour it to the cups. 
Notes
Estimated preparation and cooking time :10 minutes

Did You Make This Recipe?
Recipe video
---
Enjoy
Congratulations, you are master of Turkish coffee from now