Turkish Puffy and Cheesy Pastry "Chi Borek" is a delicious Turkish savory pastry. Grated Mozzarella cheese and Turkish Salami filled thin dough fried in hot oil for a short time. It comes out very crunchy and tasty after fried. It is a famous and traditional street food in Turkey.
Easy Turkish Pastry Recipe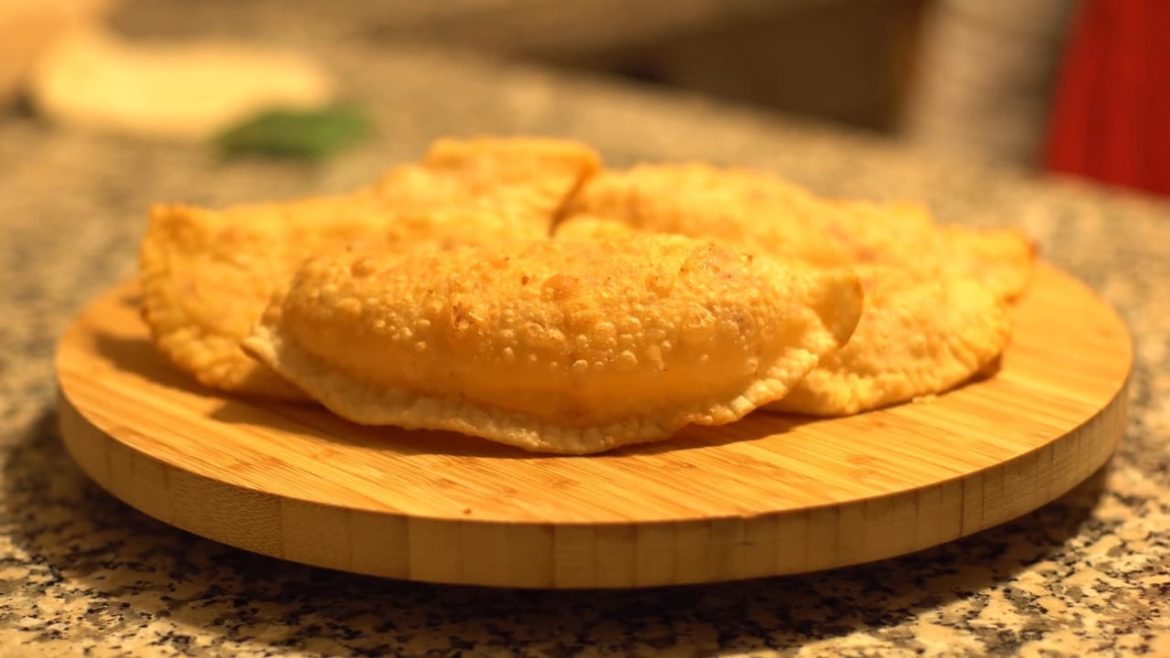 Ingredients
5 gr olive oil
1 spoon apple vinegar
5 grams of salt
200 grams of warm water
400 grams all-purpose flour (or little more)
For the filling:
250 grams grated mozzarella
50 grams grated Turkish Salami (Sucuk)
Pinch of red pepper
pinch of thyme
vegetable or olive oil for frying
Instructions
When you mixed all of your ingredients in a bowl and make a smooth dough, cover with a wet towel for at least 15 minutes.
After resting time, knead your dough again on a flat surface and make small round pieces. For not stick to the surface and your hand use enough all-purpose flour all the time. When you made small round pieces of dough you can start to roll them.
Do not make so thin layers, otherwise in frying time dough will burst and your filling will leak into the hot oil. When you made dough layers use grated cheese and sucuk (Turkish salami) or another desired filling, put some filling on the layers and fold it carefully.
You can use a pizza cutter or pastry crimper for better layer edge cutting. Put olive oil or vegetable oil in a pot at least 2-3 centimeters depth oil and heat it up for 3-4 minutes.
Fry your pastry each side 45 seconds or until colors turn to golden.
Stock your cooked pastry on the paper towel sheet (for undesired oil) and let them warm it for 2 minutes.
This is traditional breakfast food in Turkey and Turkish people drink Turkish tea while eating this pastry (we call it Börek)
Notes
Estimated preparation and fry time : 30 minutes
If you like it and want to see more videos like this, please subscribe+leave comment and hit the like button.

Did You Make This Recipe?
Recipe video
---
Enjoy