Three bean salad on the menu in Book recipe, and we are going to teach you how to make this delicious recipe from scratch!
Follow along with the ???? recipes below????????????????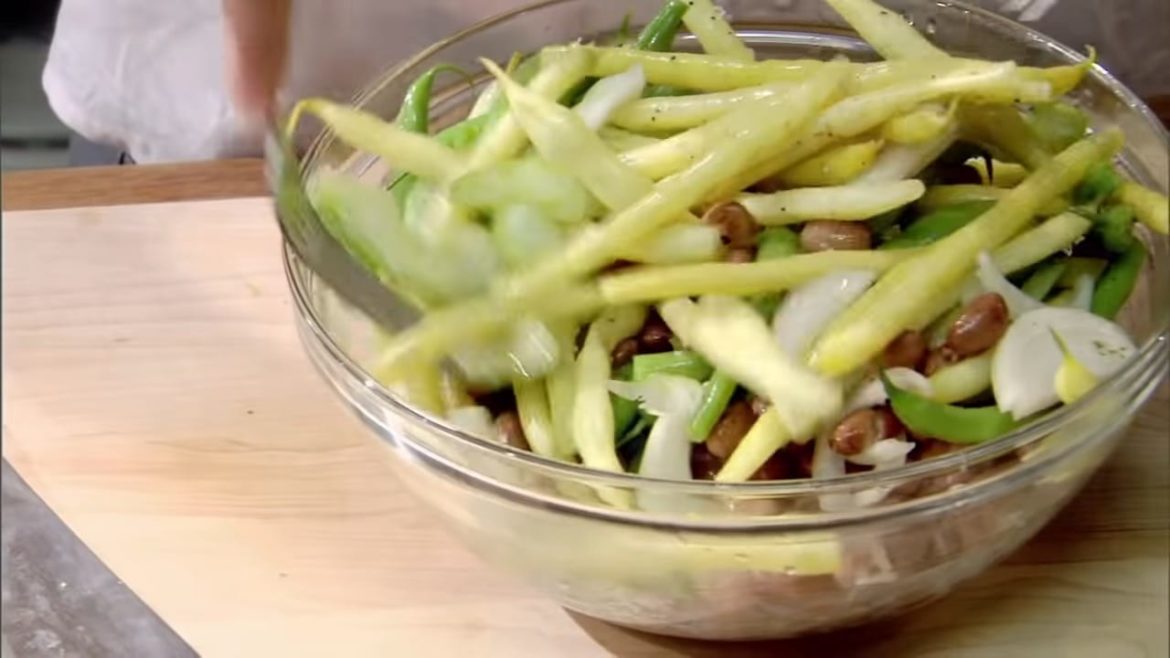 Ingredients
½ lb(s) fresh green beans, stems trimmed
½ lb(s) fresh yellow wax beans
1 can romano beans, drained and rinsed (or 1 lb fresh romano beans, in their shell)
1 sweet onion (such as Vidalia), thinly sliced
½ cup thinly sliced celery (or 2 tsp chopped fresh lovage)
¼ cup raspberry vinegar
1 Tbsp finely chopped fresh lemon thyme
2 Tbsp olive oil
salt and pepper
Instructions
Blanch green beans in boiling salted water until just tender (about 5 minutes) then drain and shock in ice water. Repeat with yellow beans (they take about a minute less).
Toss green and yellow beans with romano beans (or if using fresh, shell the fresh beans and simmer in salted water for 20 minutes, then drain and cool). Add onion and celery (or chopped lovage).
Add vinegar, lemon thyme and olive oil and toss to coat. Season to taste and chill until ready to serve.
Salad can be dressed and chilled for up to 6 hours before serving.
Did You Make This Recipe?
---
Enjoy