I have been on a sweet tooth KICK lately! Someone stop me before it's too late! These key lime pie bars are sooooo good. And to be honest, I'm not much of a fruit dessert gal.
I like anything chocolate and cheesecake, and the fruit desserts just don't seem to measure up to me. BUT these are up to pair with my typical chocolate fix! They are creamy with just the right amount of "limyness".
These are perfect for summer because they are citrusy and give off that summer vibe. I've been making these for a couple of years now and I fall in love every time I make them! This recipe is an adaption from one of my favorite food bloggers Marzia at 'Little Spice Jar'! Shout out to the beautiful Marzia for such an amazing recipe! I just had to share this with you all and I know you will love it as much as I do!
EASY Key Lime Pie Bars Recipe
Follow along with the ???? recipes below????????????????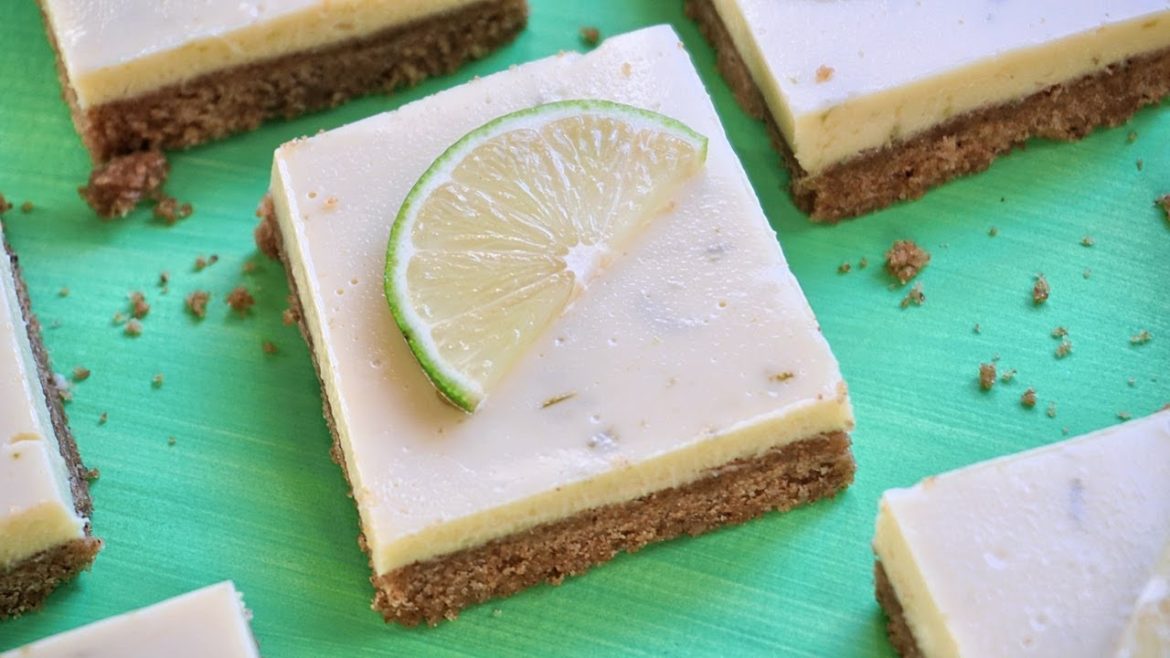 Ingredients
3 Tablespoons Ground Pecans
12 Large Graham Cracker Rectangles
1/3 Cup Granulated Sugar
1/4 Teaspoon Cinnamon
1/2 Cup Unsalted Butter, Melted
4 Ounces Cream Cheese, Softened Room Temperature
3 Egg Yolks
1 14-Ounce Can Sweetened Condensed Milk
4 Teaspoons Lime Zest
1/2 cup Key Lime Juice
Instructions
Preheat oven to 350°F.
Lightly oil a 9x9 baking dish then line with parchment paper.
In a small food processor, grind pecans until sand-like. Add to bowl. Blend graham crackers to a sand-like texture. Add to bowl. Add sugar, cinnamon, and mix to combine. Add melted butter and mix to combine. The mixture should be like wet sand.
Add mixture to the baking dish, spread evenly, and pack down firmly with the cup.
Bake at 350°F for 10 minutes.
Filling:
In the bowl of a standing mixer, beat softened cream cheese until light and creamy. Add egg yolks one at a time, mixing to combine after each addition.
Add sweetened condensed milk, mix to combine for about 5 minutes.
Add lime zest and lime juice little by little and mix for an additional 5 minutes to thicken the batter slightly.
Pour into a baking dish and spread evenly with a spatula.
Bake in 350°F oven for 15 minutes.
Allow cooling completely on the wire rack. Refrigerate overnight or at least 2 hours.
Slice into squares, top with a lime slice, and enjoy!
Did You Make This Recipe?
---