Milky Soft White Roll Cake is on the menu in Book recipe, and we are going to teach you how to make this delicious recipe from scratch!
Follow along with the ???? recipes below????????????????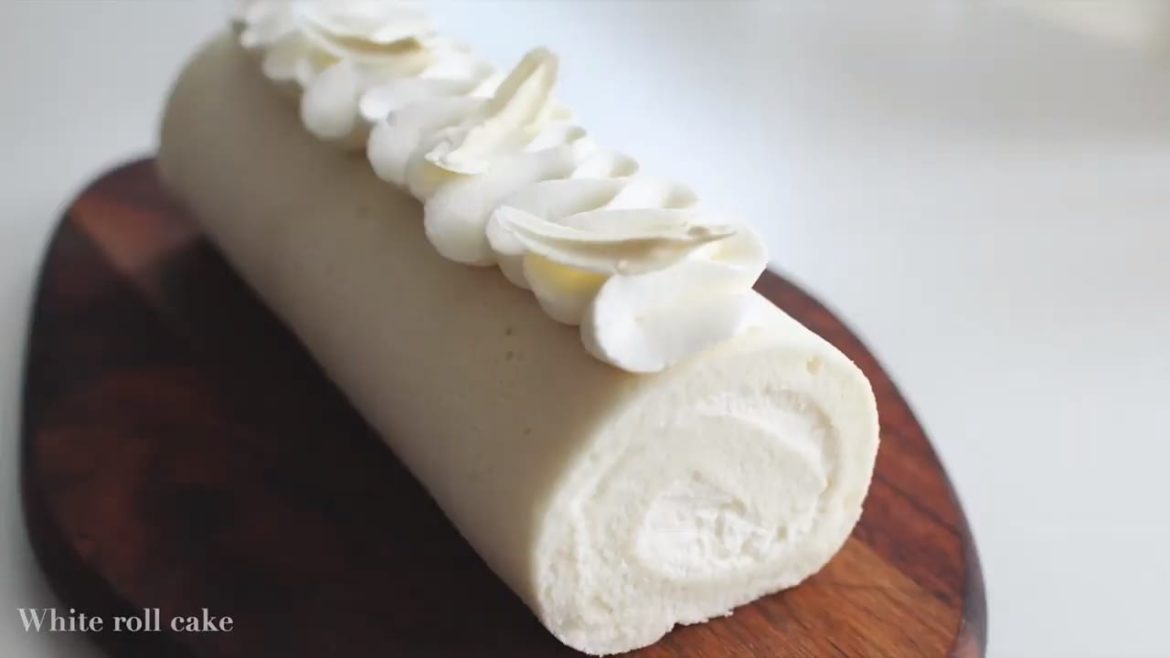 Ingredients
Sponge recipe
Condensed milk 10g
Milk 50g
Canola oil 20g
Egg white 135g
Sugar 50g
Corn starch 5g (It stabilizes the egg white)
Filling
Whipping cream 150g
Condensed milk 30g
Instructions
Mix condensed milk, milk, canola oil in a bowl
Whip the egg white with a hand mixer until it's foamy
Add sugar gradually and mix it until its soft peak
Add some egg white mixture (This is called meringue) to the milk mixture mix it well with a whisk
Sift the pastry flour and add it to the milk mixture
Add the rest of the meringue and fold it well
Bake at 320F for about 15min (30cm x 20cm pan)
Notes
Since this should be white so you don't want to bake it at a high temperature.
My oven heats up only the bottom part, so it was relatively easy for me to get white on the surface of the sponge. If your sponge is a bit darker than mine, scrape the surface of the sponge with a knife.

Did You Make This Recipe?
Recipe video
I had extra egg white, so I decided to make a white roll cake!
I hope you like the video :)
---
Bon Appétit