Mint chocolate ice cream bars are on the menu in Book recipe, and we are going to teach you how to make this delicious recipe from scratch!
Creamy mint ice cream bars with a crispy chocolate shell
Follow along with the 📝 recipes below👇🏾👇🏾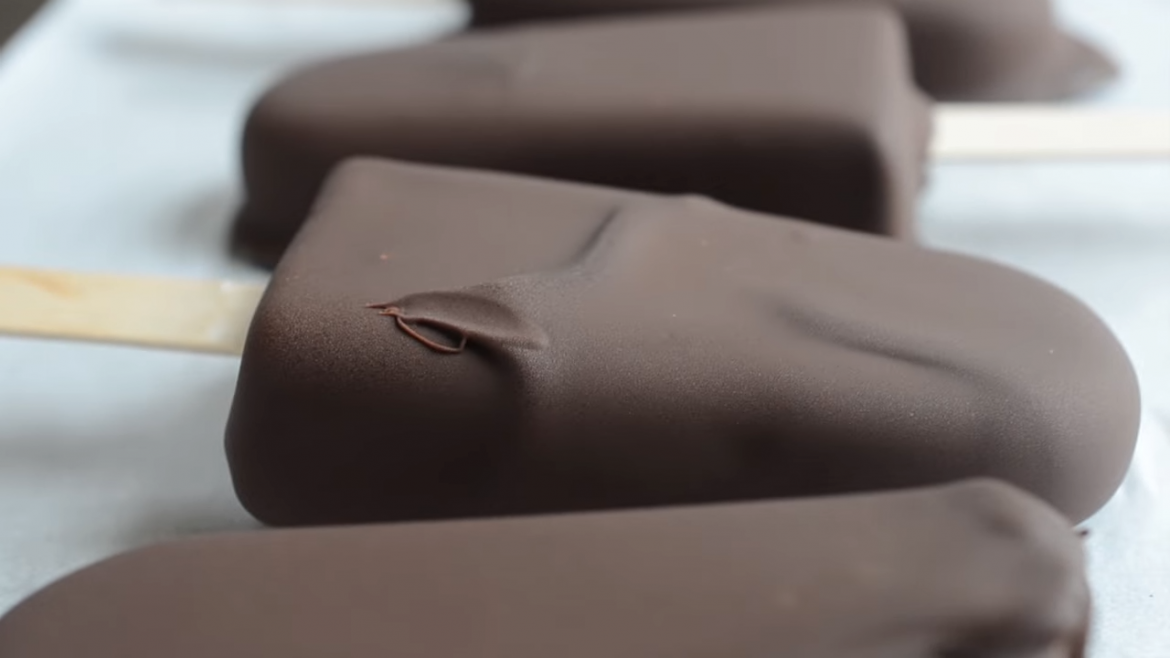 Ingredients
1 cup coconut cream—from a can (I used some from Trader Joe's)
1/4 cup almond milk (or other non-dairy milk)
1/4 cup agave nectar
1 tsp. mint extract
12 oz. (two cups) vegan chocolate chips
2 Tbsp. refined coconut oil (be sure to use refined unless you want it to taste like coconut)
Popsicle mold that makes four 4 oz. popsicles (I used one made by Back to Basics)
4 popsicle sticks
Instructions
To a bowl, add coconut cream, almond milk, agave nectar, and mint extract. Whisk well.

Transfer the mixture to a small pitcher, and pour into the mold.

Tap on a hard surface to get rid of any air bubbles. Cover with aluminum foil and insert popsicle sticks. Freeze overnight.

Remove the ice cream bars from the mold, and set on a pan lined with parchment paper. (To easily remove the bars, run warm water quickly over the bottom of the mold, and they should pop right out.)

Put the bars back in the freezer while getting the chocolate ready. To a bowl,

Add chocolate chips, and coconut oil. Stir well, and melt. (I did this in the microwave, stirring every 30 seconds.)

Transfer the chocolate to a drinking glass. Dip each bar in the chocolate, then hold, and spin to let the chocolate harden before setting back on the pan.

Return to the freezer for a little while before serving.

Store in the freezer individually wrapped. Makes 4 ice cream bars.
Did You Make This Recipe?
---
Bon Appétit
Let us know what you think of today's chocolate ice cream bars tips, tricks, and hacks!