Pea Salad with Buffalo Mozzarella is on the menu in Book recipe, and we are going to teach you how to make this delicious recipe from scratch!
Fresh, light and delicious, this salad combines the sweetness of fresh peas, creamy buffalo mozzarella and tangy lemon.
Follow along with the ???? recipes below????????????????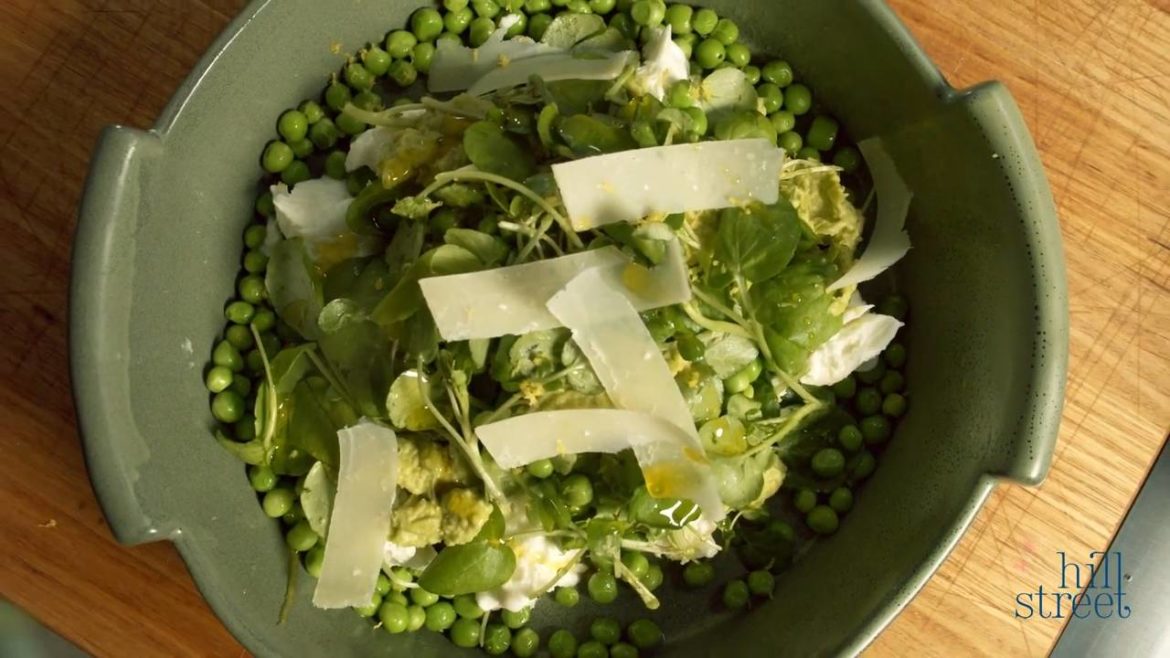 Ingredients
600g peas, shelled
2 tbsp crème fraiche
5 tbsp parmesan, finely grated
Zest and juice of 2 lemons
150g watercress
4 ½ tsp olive oil
375g buffalo mozzarella
Instructions
Bring a large saucepan of salted water to the boil over high heat.
Add peas and cook for 3 minutes.
Drain peas and rinse with cold water.
Place half the peas in a food processor with crème fraiche, 3 tablespoons parmesan, the zest of one lemon, 2 tablespoons lemon juice and a pinch of salt. Blend until smooth.
Put pea puree in a bowl and set aside.
Add remaining peas and watercress to a large bowl. Add 4 teaspoons olive oil and season with salt and pepper. Toss to combine.
Tear mozzarella balls and place on a large plate or serving platter. Drizzle with the remaining olive oil and some lemon juice. Spoon puree over the cheese and then scatter over watercress and peas. Sprinkle with remaining lemon zest and parmesan.
Did You Make This Recipe?
---
Enjoy