My pecan pie with chocolate chunks is one of my favorite desserts and I always make it during this time of the year and on Christmas. It's so delicious that you have to try it!
Follow along with the ???? recipes below????????????????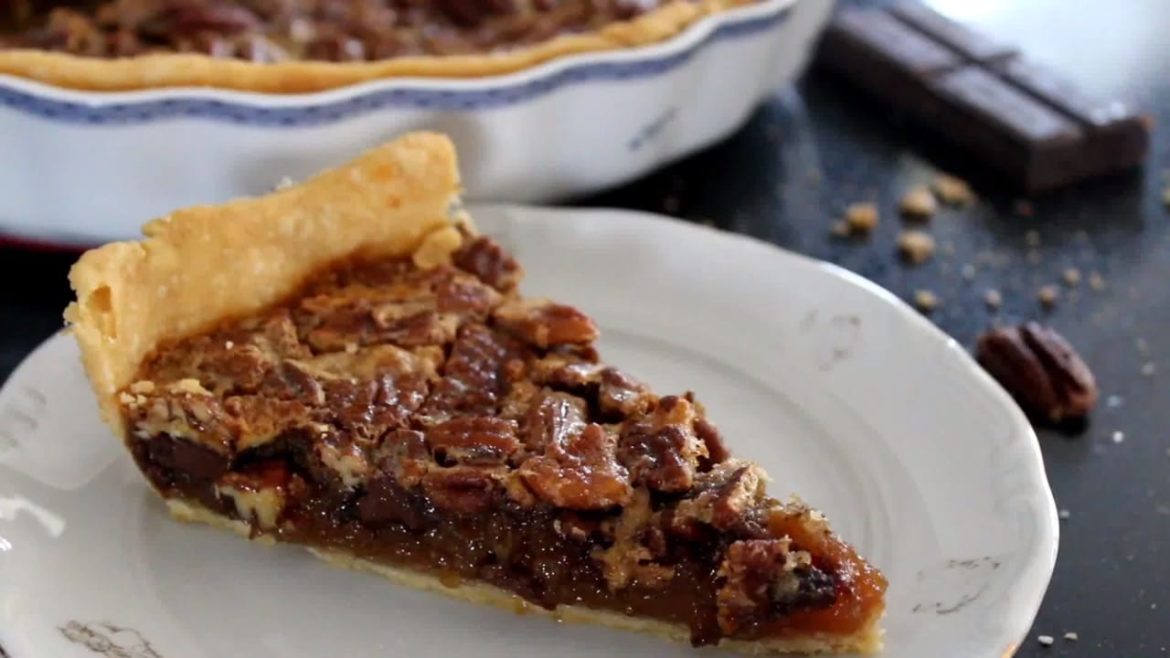 Ingredients
Pie dough:
125 grams of cold butter (cut in small cubes)
1,25 cups all-purpose flour
Ca 3 tbsp Coldwater
Filling:
3 eggs
1 cup light corn syrup
1 cup granulated sugar
75 g Butter, melted
1,5 tbsp All-purpose flour
A pinch of salt
200 g pecans, chopped
100 g dark chocolate chips, chopped
Instructions
Pie dough:
In a bowl, pinch together the all-purpose flour and butter until it forms crumbs. Add the water a little bit at a time until the dough comes together. Wrap the pie dough with plastic wrap and let it chill in the fridge for about 30 minutes.
Preheat the oven to 175 degrees Celsius or 350 degrees Fahrenheit.
Once the dough is chilled, take it out of the fridge and press it out in a pie dish.
Chop the pecans and chocolate roughly, not too much as you still want some big pieces. And scatter them evenly in the pie crust.
Filling:
Mix all the ingredients for the filling; eggs, corn syrup, sugar, all-purpose flour, butter, and salt. And pour the mixture over the pie crust.
Bake the pie in the oven for 30 minutes, then cover the top with aluminum foil and bake it for another 25-30 minutes until it is no longer giggly in the middle.
Serve
Did You Make This Recipe?
---
Bon Appétit