You won't believe this rice cooker cake this changes everything, without a blender, without oven & egg-less chocolate cake recipe.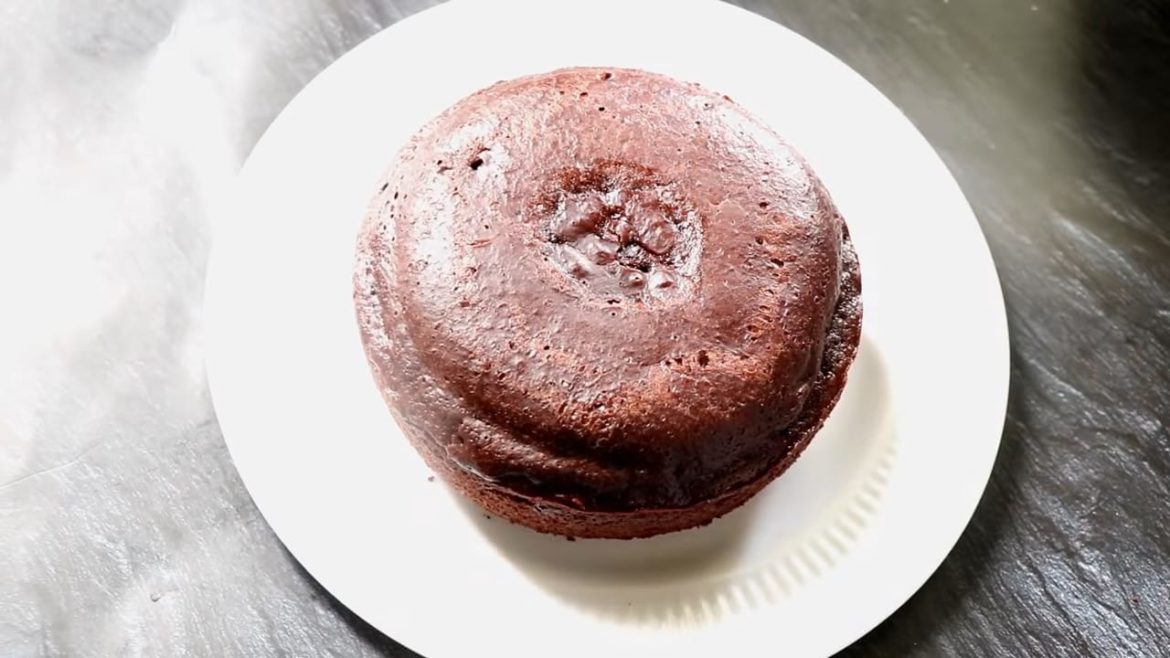 Ingredients
1 cup milk
1/2 cup oil
1 tsp vanilla extract
1 1/2 cups all-purpose flour
1/4 cup cocoa powder
3/4 cup sugar
1 tsp baking powder
Instructions
Grease the rice cooker tin and line the bottom with a parchment paper.
In a bowl add in the milk, oil, vanilla extract, and keep that aside.
Sift the flour, cocoa powder and baking powder in a large bowl.
Then add sugar and mix well. Now add the milk mixture little by little.
Combine wet and dry ingredients together (don't over mix the batter).
Pour the batter in the prepared tin and cook/bake in the rice cooker for between 35 to 40 minutes or until a skewer comes out clean.
Remove cake from the tin and leave to cool completely before decorating.
Notes
Rice cookers have a preset which automatically switches from cook to warm setting once it thinks the rice is done. Since we're cooking cake instead of rice, we need to trick it into thinking that it's still cooking rice when making this cake. Simply switch back to the cook setting whenever the switch flicks back to a warm setting until the cake is done.
The same batter can be used to bake in an oven at 180C for 25- 30 minutes or until a skewer comes out clean.

Did You Make This Recipe?
Recipe video
---
Enjoy