I made Madovic cake, a traditional Russian honey cake ~There's a lot of honey in the sheet dough, so it's crispy yet firm after baking.
It needs to be baked thinly and stacked one by one, so it takes a long time and takes a lot of hands, but it's a new-looking cake, so it looks different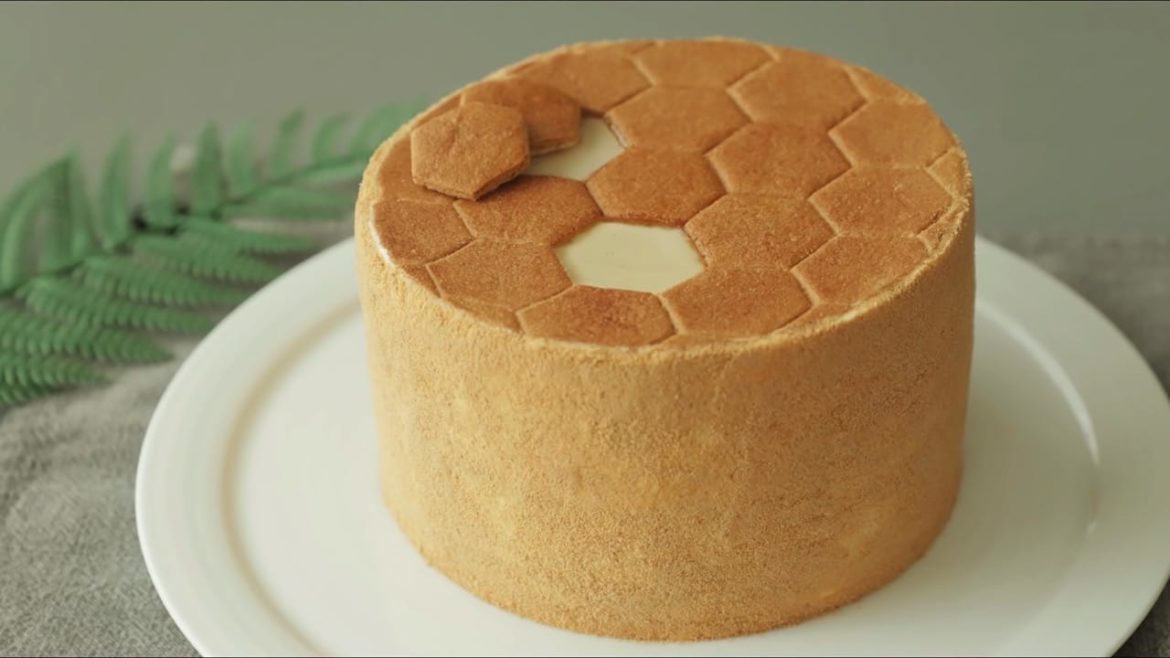 Ingredients
130g Unsalted butter
100g Sugar
100g Honey
3 Eggs
3g Vanilla extract 
6g Baking soda 
540g All-purpose flour
340g Sour cream
45g Powdered sugar
15g Honey
170g Whipped cream (whipped up 70%)
Instructions
 Place the ball in a pot of hot water and mix it with salt-free butter, sugar, and honey until butter melts.
Undo the vanilla extract in the egg, mix it in the dough, add the baking soda, mix it, and put it down
in the pot.
Divide the dough into thin strips and dip it into 18cm pieces.
Place in an oven pan and bake in a 180-degree preheated oven for 5 to 6 minutes and dip into 15cm-tall. Bake it over and again.
Mix sour cream, sugar powder, and honey in a bowl and mix them with whipped cream.
Put the sheet on the spinning board and apply a thin layer of cream. Repeat stacking.
Apply cream all over the top and sides and harden overnight in the fridge.
Grind the remaining sheets in a blender to powder and decorate the sides of the cake.
Did You Make This Recipe?
---
Enjoy
More recipes from Cooking Tree