Strawberry mousse is on the menu in Book recipe, and we are going to teach you how to make this delicious recipe from scratch!
Follow along with the ???? recipes below????????????????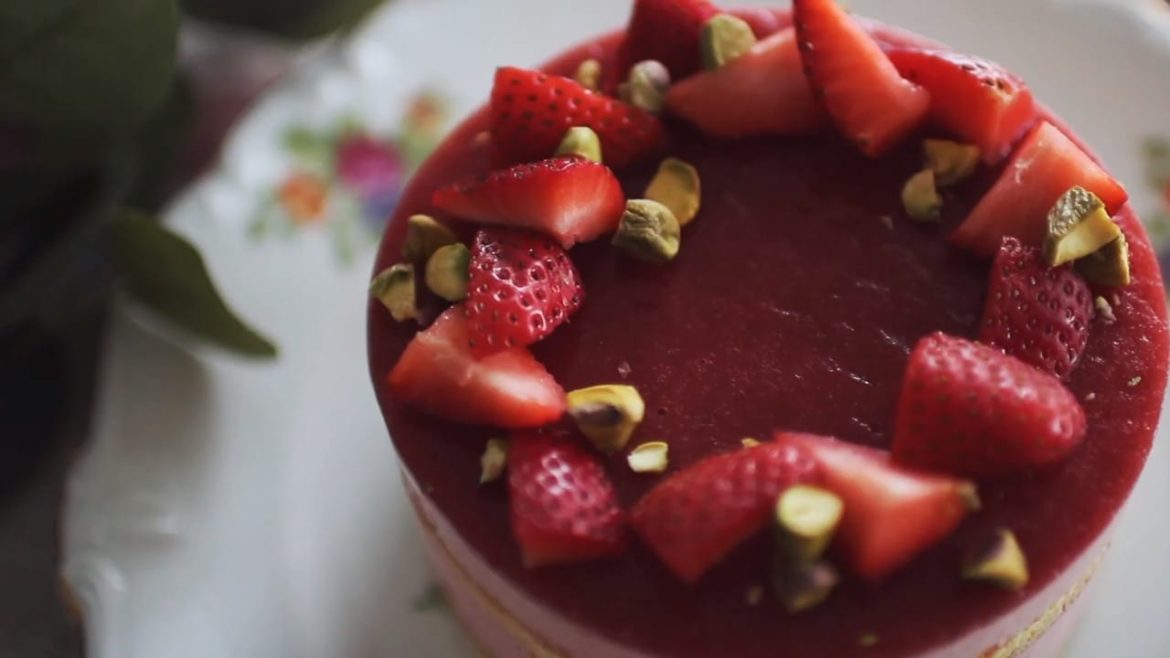 Ingredients
Sponge recipe
3 Egg yolks (60g)
Honey 20g
3 Egg whites (90g)
Sugar 50g
Pastry flour 45g
Canola oil 18g
Strawberry mousse recipe
Strawberry puree 140g
Sugar 15g
Lemon juice 1/2 tsp
Gelatine 2 sheets
Whipped cream 110g
Strawberry glaze (gelee)
Strawberry puree 80g
1 Gelatin sheet
1/4 tsp of lemon juice
Instructions
Sponge recipe
Cream the yolk and honey
Whip the whites adding sugar gradually (This is called Meringue!)
Fold the mixture together.
Sift flour and add to the mixture
Add oil and mix
Bake at 375F for about 8 to 9 min
(I used 30cmx20cm pan)
Strawberry mousse recipe
Bloom the gelatin in cold water.
Mix the puree, sugar, lemon juice
Add gelatin and melt in the microwave
mix the mixture with whipped cream
Strawberry glaze (gelee)
Melt all together and pour it onto the cake
Notes
I used a 12cm diameter, 6cm height round mousse ring.

Did You Make This Recipe?
---
Bon Appétit