Yellow Middle Eastern Rice is on the menu in Book recipe, and we are going to teach you how to make this delicious recipe from scratch!
This yellow Middle Eastern Rice is the perfect side dish for grilled foods. It's really simple to make and is a fantastic upgrade to regular rice. It's really simple to make and packs a lot of Tangy Earthy and Umami flavors that make the rice pop.
Follow along with the ???? recipes below????????????????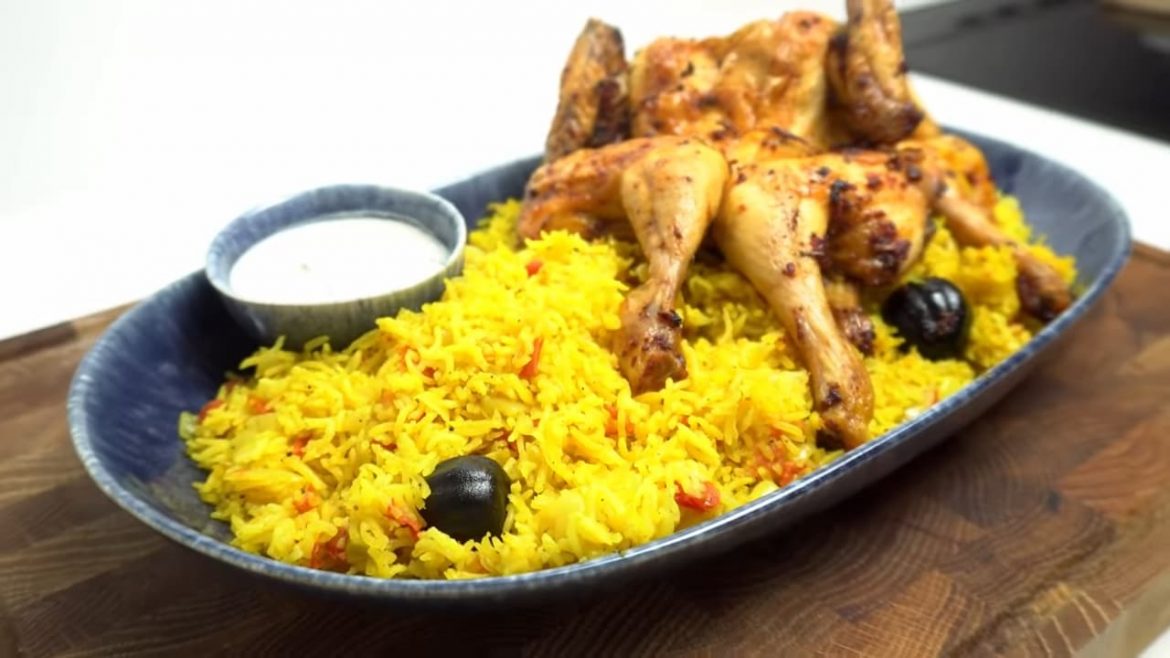 Ingredients
2 Cups Basmati or Long Grain Rice
200ml Concentrated Chicken Stock
3 Garlic Cloves
2 Brown or Spanish Onions
2 Plum Tomatoes
2-3 Black Limes (Loumi)
2 Bay Leaves
2 Cardamom Pods
2 Cloves
1 Green Chilli
4 Tbsp Lemon Juice
2 Tbsp Butter
2 Tbsp Vegetable Oil
1 1/2 Tsp Salt
3/4 Tsp Ground Turmeric
1/2 Tsp Black Pepper
Instructions
Wash your Basmati rice, 3-4 times until the water runs clear.
Peel and dice your Onions into a medium-small dice
Deseed and dice your tomatoes into small pieces
Slice your chili into small pieces
Add your Butter and Oil to a pot on medium heat
Once melted, add the diced onion, mince the garlic cloves, and add-in
Saute for about 5-7 minutes until the onions have softened and wilted. Do not let the onions brown
Add your Green Chilli and diced Tomatoes as well as the Black Limes, Cardamom, Cloves, and Bay Leaves. Mix well and saute for 3-5 minutes
Once the tomatoes have softened add the Salt, Black Pepper, and Turmeric. Add the rice in and stir to combine.
Add your lemon juice to the pot, then add enough stock to barely cover the rice. Top up with water if required.
Turn the heat up to high and bring the pot to a boil. As soon as it boils cover with a tight-fitting lid and turns the heat down to your second lowest setting. Allow it to steam for about 20 minutes
When 20 minutes are up, remove the lid and fluff your rice up with your fork. Place the lid back on and allow it to simmer for 2 more minutes
When the 2 minutes are up your rice is ready to be served.
Did You Make This Recipe?
---
Enjoy
Let us know what you think of today's yellow Middle Eastern Rice tips, tricks, and hacks!