CHOCOLATE WET CAKE is on the menu in Book recipe, and we are going to teach you how to make this delicious recipe from scratch!
Today, I want to give you a wet, fudgy chocolate cake recipe that'll simply make everyone fall in love with. While making the cake, I'll also share the details and tips on how to make a great cake.
It is very delicious, simple, fun and I'm sure it will become one of your to-go recipes!
Follow along with the ???? recipes below????????????????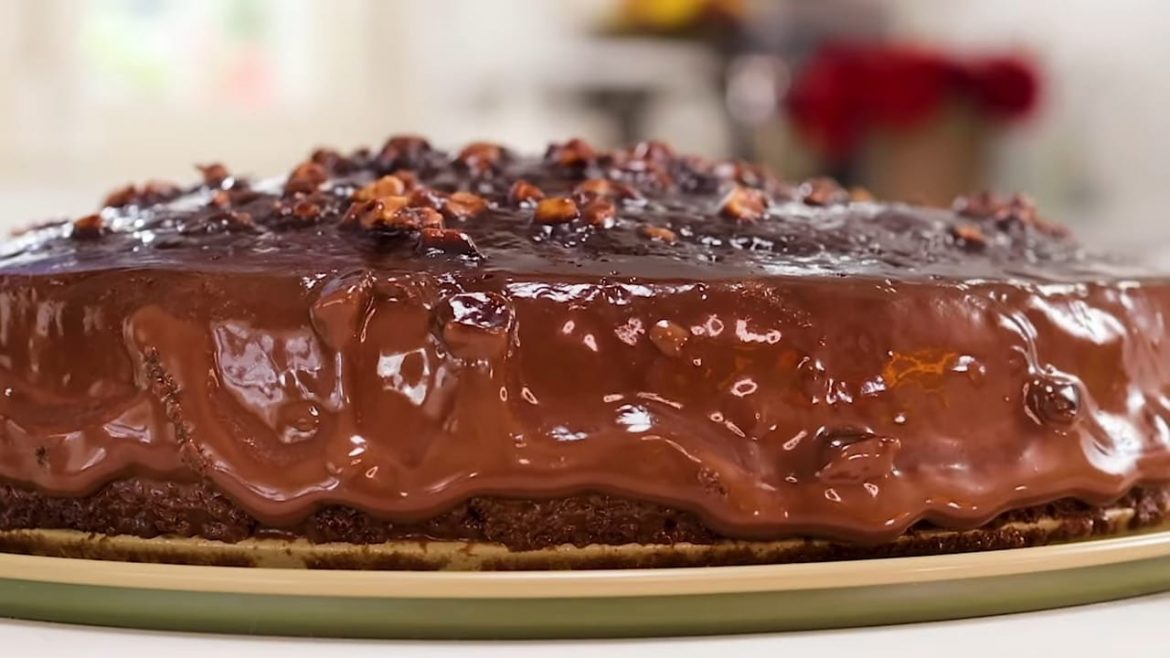 Ingredients
4 eggs
200 g sugar (1 cup)
100 ml milk (1/3 cup + 1 tbsp)
130 ml hazelnut oil (1/2 cup), or sunflower oil
140 g all-purpose flour (1 cup)
1 pack of vanillin (10 g), 1 teaspoon vanilla extract, or ½ vanilla pod
1 pack of baking powder (10 g)
3 tablespoons cocoa powder
A pinch of salt
Chocolate sauce:
300 ml milk (1 cup + 4 tbsp)
3 heaped tablespoons caster or powdered sugar
2 tablespoons cocoa powder
200 ml whipping cream (35% fat)
70 g milk chocolate with hazelnut, bitter, or any chocolate would do great
Instructions
Preheat the oven to 180 C (355 F) on upper and lower heat without a fan. Grease a 26 cm (10 in) cake tin and dust with flour.
Arrange a rack in the middle of the oven.
Beat the eggs and sugar with a mixer. Start with a low speed, then gradually increase the speed.
Whisk for about 4-5 minutes until the batter has a thick consistency. To check the batter, make a ribbon with the tip of your mixer. If you can see the ribbon for a moment, the batter is ready for adding the other ingredients. This is one of the essential steps to make a fluffy cake.
Pour in the milk and oil, then give it a last mix.
Sift in the flour, cocoa powder, vanillin, baking powder, and salt. Mix together but do not whisk for too long.
Pour the mixture into the tin, place in the oven, and bake for 40 minutes.
After 40 minutes, insert a small knife or toothpick into the center of the cake. If the knife comes out clean, it is done. If it comes gummy, give it another 5 minutes and check again.
To make the chocolate sauce, mix the milk, sugar, and cocoa powder in a saucepan on medium heat. Add in the cream and bring to boil.
Turn the heat off and add the chocolate. Mix until chocolate is melted.
Take out the cake and make a couple of big holes with a knife or apple corer. Make small incisions as well to help the cake soak the sauce.
Pour the chocolate sauce while both the sauce and the cake are hot. You can heat up the sauce in case it got cold.
Collect the sauce from the sides and spread it to the whole cake evenly.
Set aside to cool down and occasionally, continue to spread the sauce.
Refrigerate the cake for a couple of hours until totally cold.
Serve with ice cream and you are in heaven with a bite!
Notes
For a more chocolaty sauce, discard the cream and use 210 g chocolate with 350 ml milk
Did You Make This Recipe?
---
Enjoy
Let us know what you think of today's CHOCOLATE WET CAKE tips, tricks, and hacks!