In this episode of Plate It Perfect, Callie shows you how to make the prettiest acai bowl. You can customize this with whatever kinds of fruit or toppings you like!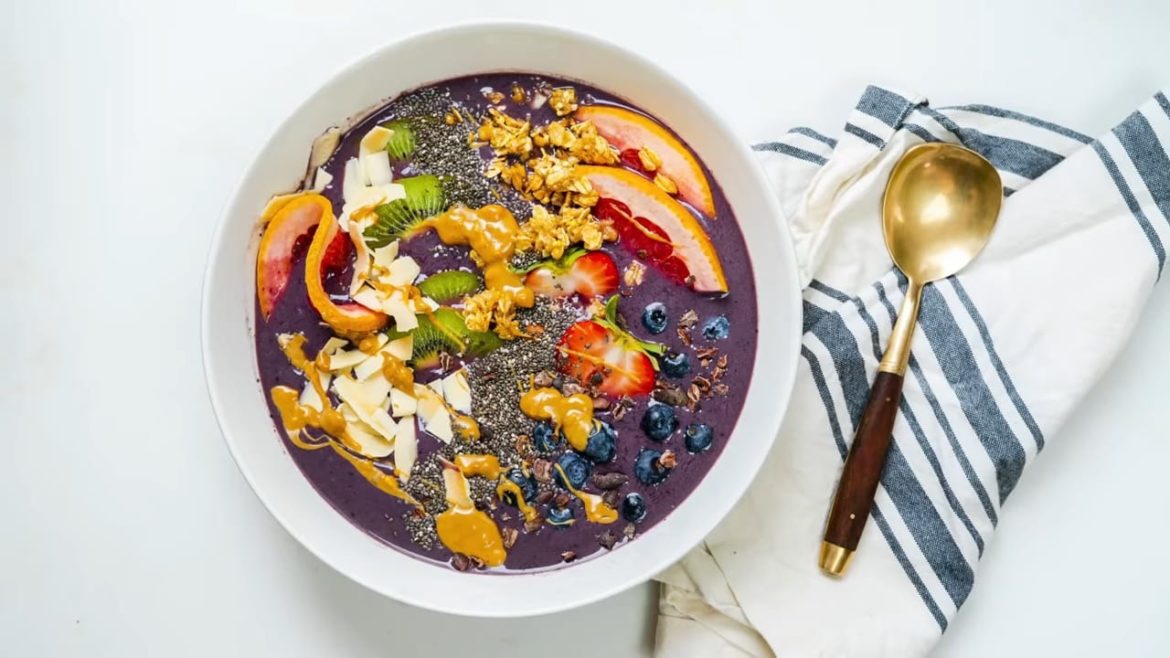 Ingredients
Ingredients for Base:
1 packet organic unsweetened acai
1 1/4 cups frozen mixed berries
1 small frozen banana
1/2 cup unsweetened almond milk
1 tablespoon chia seeds
Toppings (optional)
cacao nibs
fresh fruit (strawberries/blueberries)
Chia seeds
Sliced kiwi fruit
Toasted coconut flakes
Honey granola
Instructions
Blend the base ingredients together.
Top with desired toppings.
Notes
Styling Tips:
Natural nut butter is best- how runny it helps you create final drizzles
Keep it COLD- the colder things are, the thicker your smoothie will be and the longer it will last on set
Keep a water bottle sprayer close by to freshen up produce and the top of the bowl to keep it looking cold
Use chia seeds in a smoothie to help thicken it! Frozen banana helps thicken too. So do whole ice cubes!
The more colorful the better!
Did You Make This Recipe?
---
Enjoy
See also: