Chocolate Torte is on the menu in Chef Anna Olson's amazing kitchen, and she is going to teach you how to make this delicious recipe from scratch!
Follow along with the recipes below!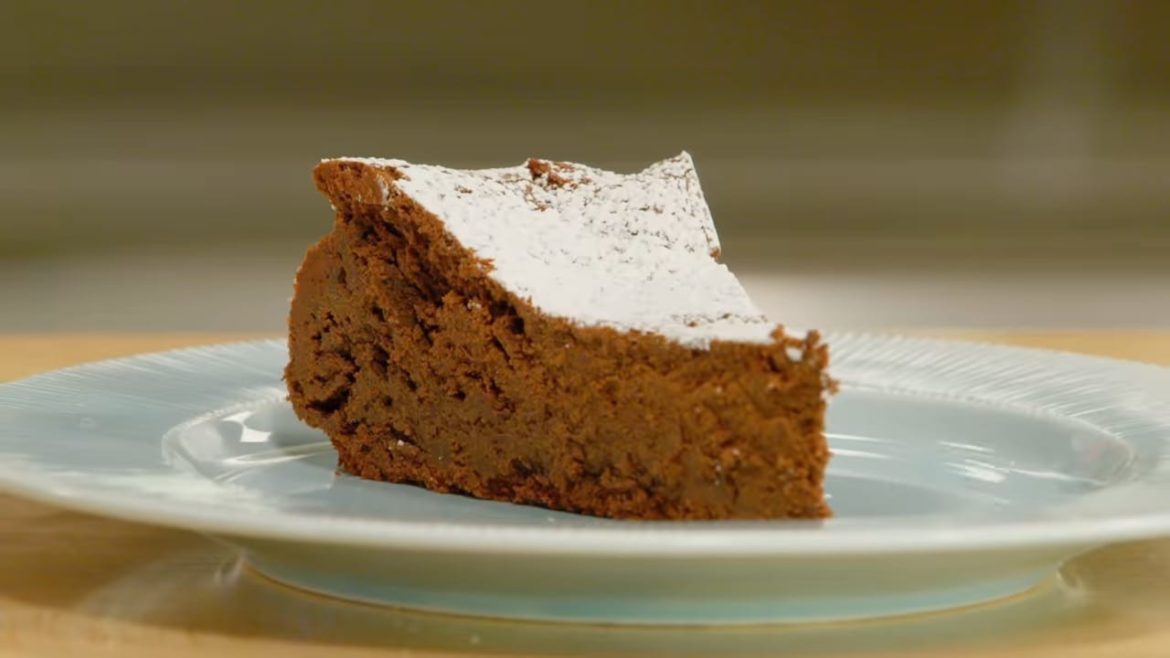 Ingredients
14 oz (420 g) bittersweet chocolate, chopped
½ cup (112 g) unsalted butter, cut into pieces
7 large eggs, at room temperature and separated
1 Tbsp (15 mL) balsamic vinegar
½ cup + 2 Tbsp (125 g) granulated sugar (caster sugar)
1 tsp (5 mL) vanilla extract
½ tsp (2 mL) salt
icing sugar, for dusting
Instructions
Preheat the oven to 375 F (190 C). Grease a 9-inch (23 cm) springform pan and coat it with sugar, tapping out any excess.
Melt the chocolate and butter in a metal bowl placed over a pot of barely simmering water, stirring gently until smooth. Set aside (it can still be warm when added to the batter).
While the egg whites with the balsamic until foamy, then add 2 Tbsp (25 g) of sugar, whipping until they hold a soft peak when the beaters are lifted. Set these aside.
Whip the yolks with the remaining ½ cup (100 g) of sugar, vanilla, and salt on high speed until they hold a ribbon when the beaters are lifted, about 3 minutes.
Fold the melted chocolate in by hand (you can use a whisk to start and then switch to a spatula) and then fold in the whipped whites in 2 additions.
Pour the batter into the prepared pan and bake for 30 to 35 minutes, until the top of the torte loses its shiny and souffles a little (the torte will collapse a bit after it is pulled from the oven, and a crack or 2 may develop – that is expected).
Cool the torte in its pan on a cooling rack and chill for at least 2 hours before slicing to serve.
To serve, run a palette knife along the inside edge of the pan and release the springform ring. Use the same palette knife to loosen the cake from the bottom and slide it onto a platter. Dust the cake with icing sugar.
Notes
The torte is best served lightly chilled. It can be made and chilled up to 2 days in advance, but pull it from the fridge at least 2 hours before serving, to bring out the full flavor of the chocolate.

Did You Make This Recipe?
Recipe video
---
Enjoy