Casserole with apples is on the menu in Book recipe, and we are going to teach you how to make this delicious recipe from scratch!
So simple and so delicious.
Follow along with the ???? recipes below????????????????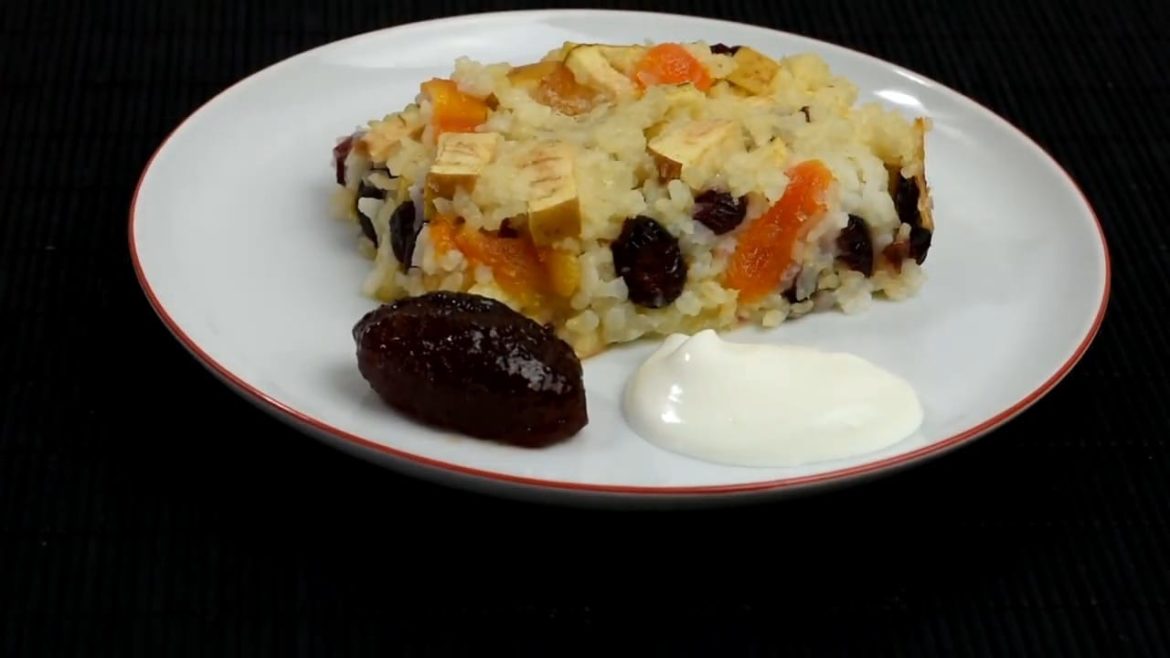 Ingredients
Rice short grain - 200 g
Water – 3 cups (650 ml)
Salt - 1 tsp.
Dried cranberries (washed in hot water) – 3 tbsp
Dried apricots (rinse in warm water) - ½ cup
Apples – 20 oz (300 g)
Butter – 3 tbsp
Egg - 1
Instructions
Rinse the rice several times in cold water.
Bring water to a boil, add salt and rice.
Simmer 15-20 minutes. Remaining water does not need to be drained.
In a bowl combine rice, butter (2 tbsp), egg, dried apricots, and dried cranberries. Add the chopped apples.
Put into a dish, add a little bit of butter on top.
Bake in the oven 350°F / 180° C for 40 minutes.
Notes
Serve warm with sour cream and jam.
Cranberry, of course, can be replaced with raisins, but it is more delicious with cranberries.

Did You Make This Recipe?
---
Enjoy
Let us know what you think of today's Casserole with apples tips, tricks, and hacks!