Today's menu is Chinese shrimp toast. Sand the shrimp meatball with bread and deep fry on low heat. So, It's crispy outside and bouncy inside!
I made it for the first time. I always had it in Chinese restaurants. It's really nice freshly fried.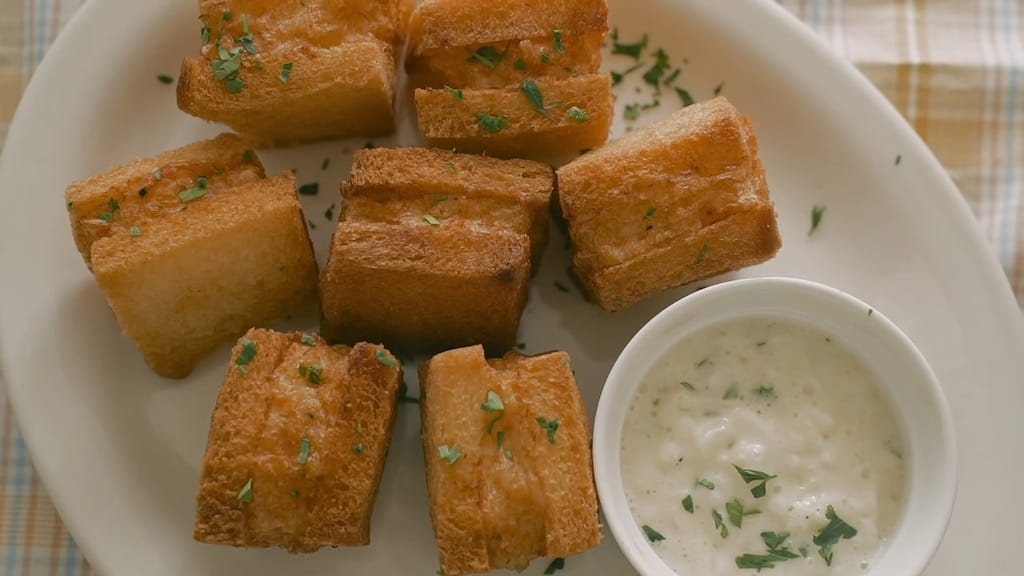 Ingredients
28 shrimp (600g frozen shrimp),
2Tbs potato starch,
a little lemon juice
1 egg white
some salt&pepper,
1/2tsp chicken stock powder
8 sliced bread
Instructions
Slice the edge of the bread and quarter. (When you slice the bread, slice like you are sawing, don't press.)
Peel and devein shrimp after thawing.
Finely chop the shrimp 80% of the way using a knife.
(I chop the shrimp using the flat side of a Chinese knife-like chef Lee, but it was too hard. So, I just chopped it. Haha )
In a mixing bowl, add chopped shrimp, starch, egg white, lemon juice, chicken stock powder, salt, and pepper and mix well until glutinous.
Chef Lee added lard, but I didn't.
Make a meatball shape using your hand and put it on sliced bread. And then, sand with bread.
Try to make the meatball not stick out of the bread.
Fry in preheats oil at 130℃ until both sides are golden brown. And then, fry again at 180℃ for 2min. Done!
Notes
I used chef lee Yeon-bok's recipe.
Chef Lee made a ketchup dip, but I used my honey mayo sauce. Enjoy with beer!
Shrimp toast is nice but, it's so greasy you'll get sick of it after a third one.
Did You Make This Recipe?
Let me know in the comments how the recipe turned out for you!