Chocolate biscuit cake is on the menu in Book recipe, and we are going to teach you how to make this delicious recipe from scratch!
Every recipe that I do, comes with a feeling. This one brings back to my childhood with what my grandma used to make me. It was a cheap chocolate cake made with biscuits and cacao powder and water, but it was so delicious. It is so easy to make, and you don't need to bake this cake recipe.
Follow along with the ???? recipes below????????????????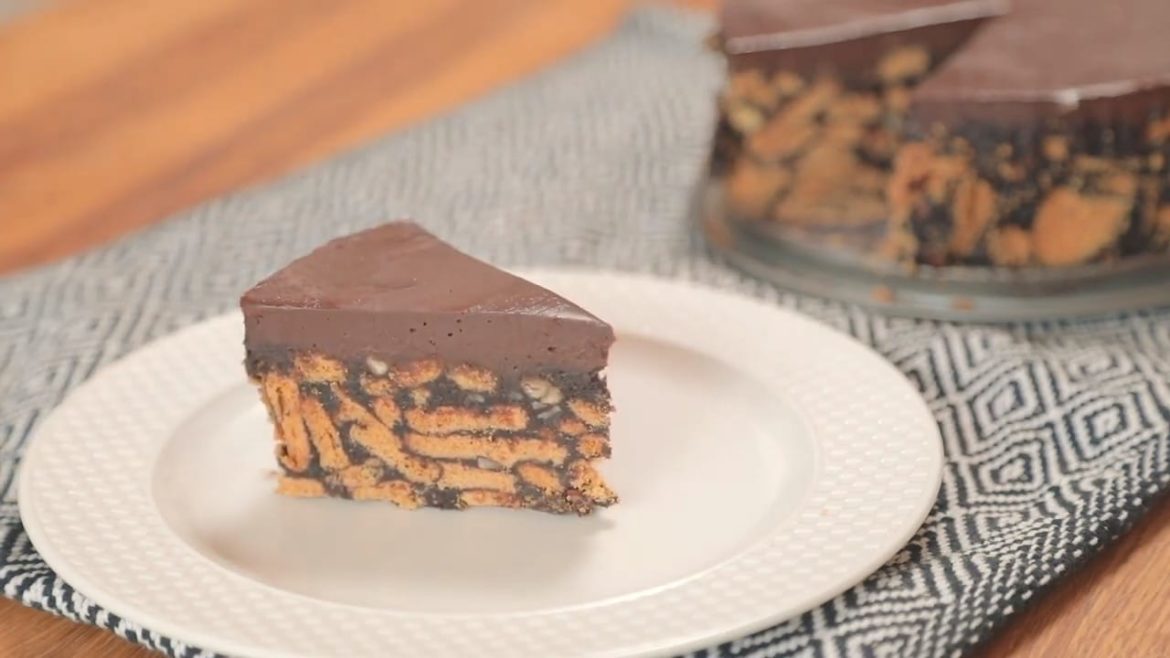 Ingredients
14oz ( 400g ) digestive biscuits
8tbsp ( 60g ) cacao powder
1cup ( 240ml )condensed milk
1cup ( 200g ) sugar
1cup ( 220g ) butter
handful pecan nuts
200g chocolate
225ml cream
Instructions
Break down the biscuits into chunks
chop the pecan nuts and mix them with the biscuits
In a Saucepan add the sugar, cocoa powder, condensed milk, and butter.
Cook on low heat until butter dissolved and the syrup starts thinking
let it cool down a little bit and pour over the biscuits.
mix well and transfer everything to a detachable cake pan, and press it well to fill all the air gaps.
Refrigerate for 1 hour.
Let's make a chocolate ganache. In a bain-marie, melt the chocolate and then add the cream. mix well until a smooth chocolate cream forms.
Pour over the biscuit cake and refrigerate overnight or at least 8 hours.
Did You Make This Recipe?
---
Enjoy