Coconut Doughnut Holes are on the menu in Chef Anna Olson's amazing kitchen, and she is going to teach you how to make this delicious recipe from scratch!
Follow along with the recipes below!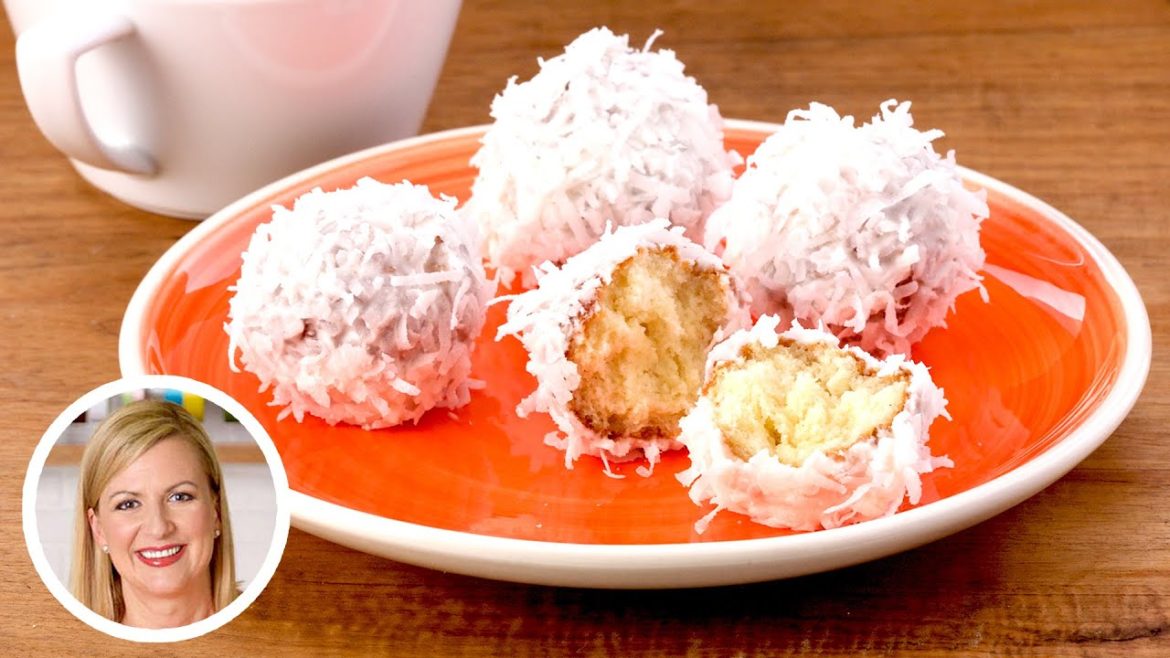 Ingredients
Batter
125 mL (½ cup) full-fat sour cream
100 g (½ cup) granulated sugar
1 large egg
5 mL (1 tsp) vanilla extract
5 mL (1 tsp) finely grated lime zest
225 g (1 ½ cups) all-purpose flour
3 g (1 tsp) baking powder
.75 g (¼ tsp) salt
pinch ground nutmeg
30 g (2 Tbsp) unsalted butter, melted
Glaze & Assembly
Vegetable oil, for frying
1 large egg white
5 mL (1 tsp) vanilla extract
200 g (1 ½ cups) icing sugar, sifted
200 g (2 cups) sweetened flaked coconut
Instructions
For the batter
whisk the sour cream, sugar, egg, vanilla, and lime zest in a bowl until smooth.
In a separate bowl, sift the flour, baking powder, salt, and nutmeg together. Add this to the sour cream mixture and stir until evenly blended. Stir in the melted butter (the batter will be thick).
Preheat vegetable oil to 190 °C (375 °F) in a tabletop fryer, or in a deep pot over medium-high heat (fill the pot with 2 inches of oil). Use a small ice cream scoop to make golf ball-sized scoops of batter and carefully drop 4 to 6 the doughnut holes into the oil.
Fry for 4 to 5 minutes, turning halfway through cooking.
Lift the cooked doughnuts onto a cooling rack over a tray to drain and cool while repeating with the remaining doughnuts.
For the glaze:
whisk the egg white lightly to loosen and then whisk in the vanilla, icing sugar and enough water to make the right consistency. Do you want to explain what the right consistency is? Dip each cooled doughnut holes into the glaze to coat, shake off the excess glaze, and then roll into the coconut until completely covered.
Return the dipped doughnut holes to the cooling rack to set for an hour before serving.
The doughnut holes are best enjoyed the day they are made.
Notes
Makes 16 to 20 doughnut holes

Did You Make This Recipe?
Recipe video
---
Enjoy