Learn to cook this quick and healthy soup recipe (Coconut lentil soup)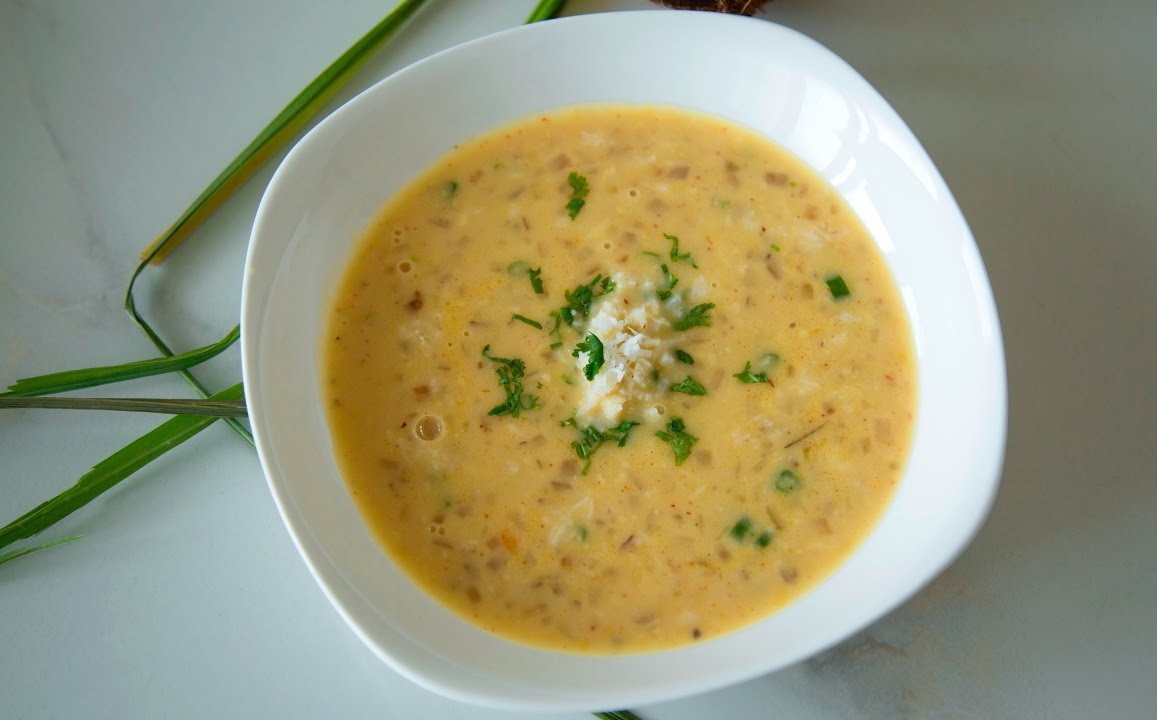 Ingredients
Yellow lentil 100gm
Fresh coconut 1
Onion 1
Garlic cloves 5
Green chili 2­
Lemongrass 2 sticks
Coriander 5-6 sprigs
Coconut milk 50ml
Cooking cream 2tbsp
Butter 2tsp
Room temperature water 500ml
Red chili powder 1tsp
Olive oil 2tbsp
Salt and black pepper as per taste.
Instructions
Take yellow lentil and water into a pan and boil to a coarse mixture.
Add a bunch of lemongrasses while boiling the lentils.
Take out the bunch of lemongrasses and keep the boiled lentil aside.
Drizzle oil in the pan and add chopped onion, garlic, lemongrass, and chili.
Sauté it until golden brown.
Add lentils to it and add a cup of water. Stir it for a while and add salt, black pepper powder, red chili powder, and coconut milk. Give one stir to it.
Bring it to a boil and finish it by adding cream and butter.
Serve hot by garnishing with chopped coriander and grated coconut.
Did You Make This Recipe?
Try this delicious recipe.
---
Enjoy