Hello friends! Today we're going to share with you how to make a classic French potato casserole: Gratin Dauphinois.
Gratin dauphinois is a traditional French dish that is made with layers of finely sliced potatoes, cream, butter, and Gruyère cheese. This dish is from the Dauphiné region in south-eastern France. Every home cook has their own formula for preparing this gratin, but traditionally, his dish usually rubs with garlic and butter at first.
We love potato casseroles, but this dish is our favorite so far. The flavor is amazing, each bite just melts in your mouth. Our simple and delicious recipe is super easy, and uses very few ingredients, but tastes extra delicious. It's definitely comforting food. Hope you like it. Enjoy.:)
How to make French Potato Gratin Dauphinoise?
Follow along with the ???? recipes below????????????????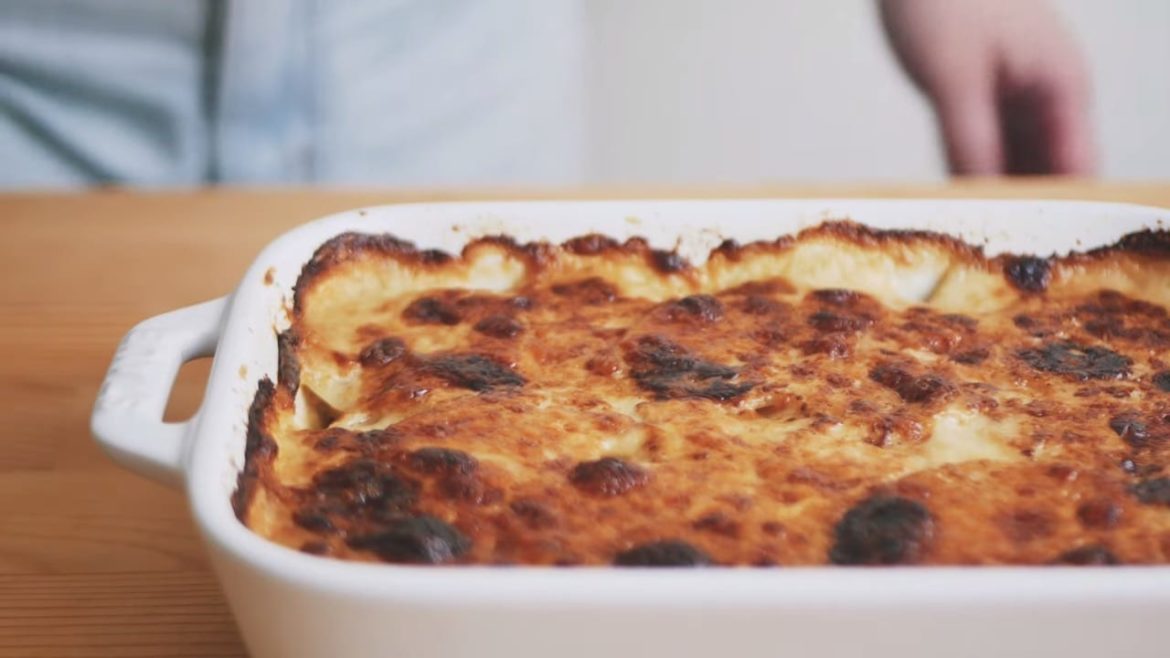 Ingredients
potatoes 500g (peeled, net weight)
milk 250ml
whipping cream 100ml
Gruyère cheese 70g
butter 15g
a pinch of nutmeg powder
salt 4.5g, if the cheese is too salty, reduce the salt to 3.5g
black pepper O.T
garlic clove 1
Instructions
Rub the inside of the baking dish with the garlic and half of softened butter. Set aside.
Shredding the cheese. You can use whatever shredder you have on hand, just make sure the cheese is cold.
Toss the potatoes and just peel and thinly slice the potatoes to 2mm~3mm thick (500g). Don't soak them.
In a large saucepan, combine the milk, whipping cream, and cheese over medium-high heat. While the cheese is melted, then season with salt, pepper, and nutmeg powder. Stir to blend.
When it comes to simmering, reduce the heat to low, and put the potato slices into the pan, stirring occasionally for 5 minutes, since potatoes release their starch into the liquid, it will help thicken the sauce. Re-season if needed.
Layer half the potato slices in the dish, spoon some sauce over the potatoes, then finish off layering the rest of the potato slices, the slices can overlap slightly. Pour over the rest of the sauce.
Cut the remaining butter into small pieces and dot the butter, finishing with sprinkling the cheese to cover the potatoes.
Preheat the oven to 180°C, and bake for 70~80 minutes, or until the potatoes are cooked through and the top is crisp and golden brown.
Once baked, cool down for several minutes, then serve and enjoy.
Did You Make This Recipe?
---
Bon Appétit