Oatmeal Porridge is on the menu in Book recipe, and we are going to teach you how to make this delicious recipe from scratch!
Oatmeal is known to be healthy and recommended by nutritionists and physicians. Oatmeal is perfect in combination with fruits, nuts, jam, honey, chocolate, or salt. Oat flakes are always at hand in your kitchen.
Follow along with the ???? recipes below????????????????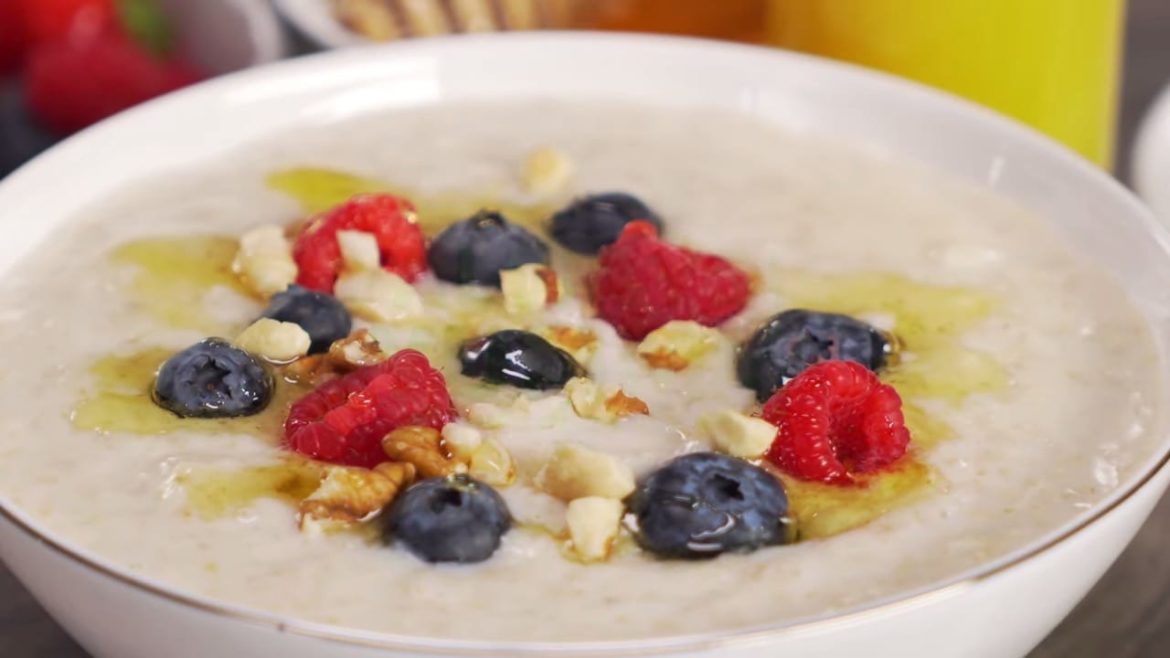 Ingredients
instant oatmeal – 1 cup /160 g
water – 2 cup /900 ml
milk – 1 cup /450 ml
butter – 1 oz /30 g
sugar – 2-3 tbsp
salt – ½ tsp
You will need:
Instructions
Into a saucepan add 1 cup of flaked oats, 2 cups of water, 1 cup of milk, and salt, stir and bring to a boil over medium heat.
Reduce the heat to low and cook for 7 minutes stirring constantly.
Switch the heat off and add the sugar and butter into the oatmeal.
When serving you can drizzle your oatmeal with honey or syrup and sprinkle with berries and nuts.
Did You Make This Recipe?
---
Bon Appétit