German POTATO SALAD is on the menu in Book recipe, and we are going to teach you how to make this delicious recipe from scratch!
Tempting and very tasty potato salad with herring, white bean and pickled cucumber is definitely worth cooking especially since it needs affordable ingredients and very little time and the result will be beyond all expectations. Such a salad or side dish is perfect for holiday table or tasty dinner.
Follow along with the ???? recipes below????????????????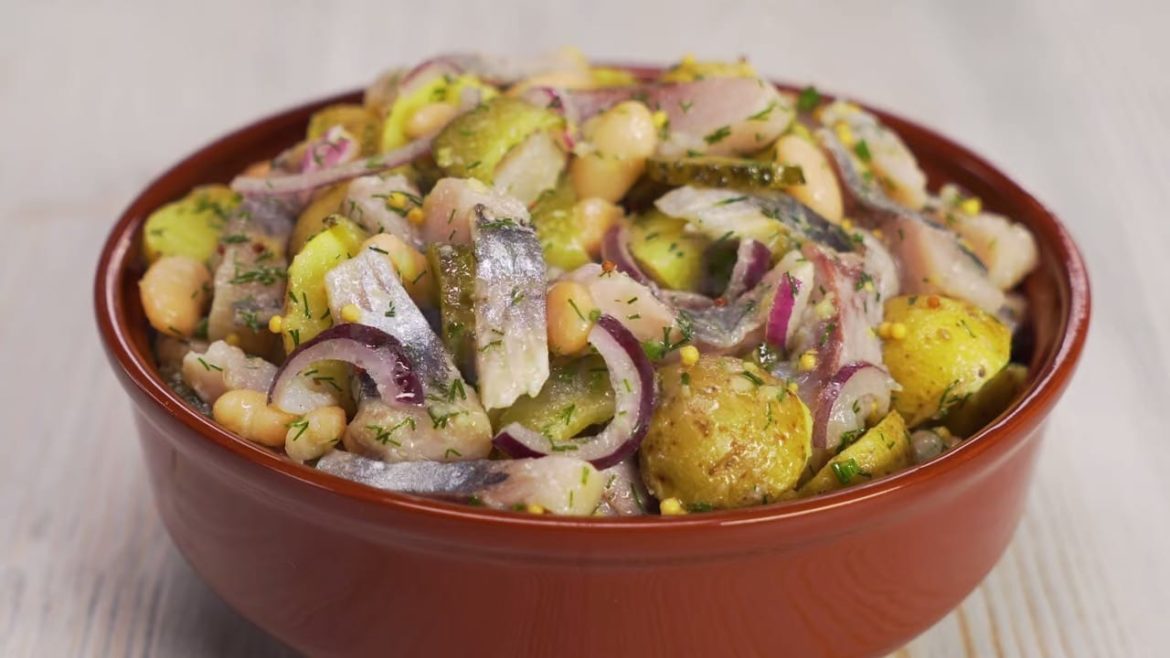 Ingredients
potato, small preferable – 25 oz /700 g
3 pickled cucumbers
cured herring – 17 oz /500 g
canned white beans – 9 oz /250 g
1 bulb onion
flavored vegetable oil – 2 tbsp
salt – 1 tsp
wholegrain mustard – 1 tbsp
sugar – ½ tsp
dill – 2 tbsp /10 g
You will need:
Instructions
Boil the potato until ready and cut into big pieces. Cut the cucumbers into slices, herring into thin pieces, bulb onion into half rings.
Drain the canned beans, wash under running water and dry out.
In a deep bowl combine the mustard, salt to taste, pepper, sugar, and vegetable oil.
Lay the cut vegetables and herring into the bowl, stir gently, and serve your potato and herring salad to the table.
Did You Make This Recipe?
---
Bon Appétit