Learn how to prepare the best beef and vegetables stir fry easily and quickly with this recipe and with simple ingredients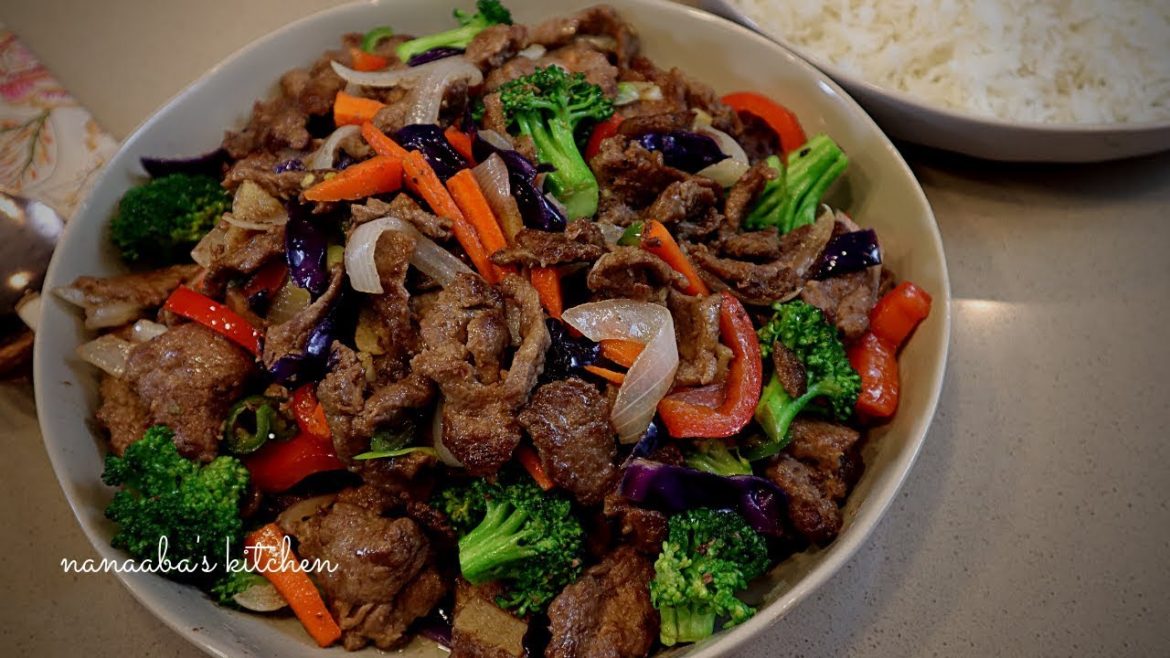 Ingredients
Ingredients for meat and marinade:
1 pound of flank steak/beef ( sliced thin against the grain)
4 tablespoon olive oil ( 1 TBSP for the marinade, rest for stir fry)
1 tablespoon low sodium soy sauce
1/2 teaspoon black pepper
1/2 teaspoon white pepper
1 tablespoon corn starch
1 egg
Ingredients for stir fry (vegetables):
1 Serrano chili sliced thinly
4 cloves garlic
1/2 thumb size ginger sliced thinly
1 carrot
2 cups broccoli florets
1 medium onion
1/2 cup red cabbage
1/3 red bell pepper
1 teaspoon salt to season appropriately.
Instructions
Combine meat and marinade ingredients, and mix/massage well and set aside for 20 mins.
Next, prep all vegetables for stir fry as depicted in the video or per your preference.
Heat up 3 tablespoons of olive oil on medium heat. Add marinated meat and spread out in hot oil, cook on 1 side for 1 minute or till caramelized, and flip and stir fry another minute, Swanson with salt to your taste, and remove meat from hot pan and set-aside and repeat process till all marinated meat is cooked and set aside.
In the same hot pan, add serrano, garlic, and ginger, and cook for 1 min while stirring continuously. Add onions, broccoli, carrots, red cabbage, and bell pepper and cook an additional 1 min.
Combine meat and vegetables and cook for 1 minute while stirring. Turn heat off and serve with steamed white rice or any side of your preference.
Did You Make This Recipe?
Recipe video
---
Enjoy