Waffles are on the menu in Book recipe, and we are going to teach you how to make this delicious recipe from scratch!
Follow along with the ???? recipes below????????????????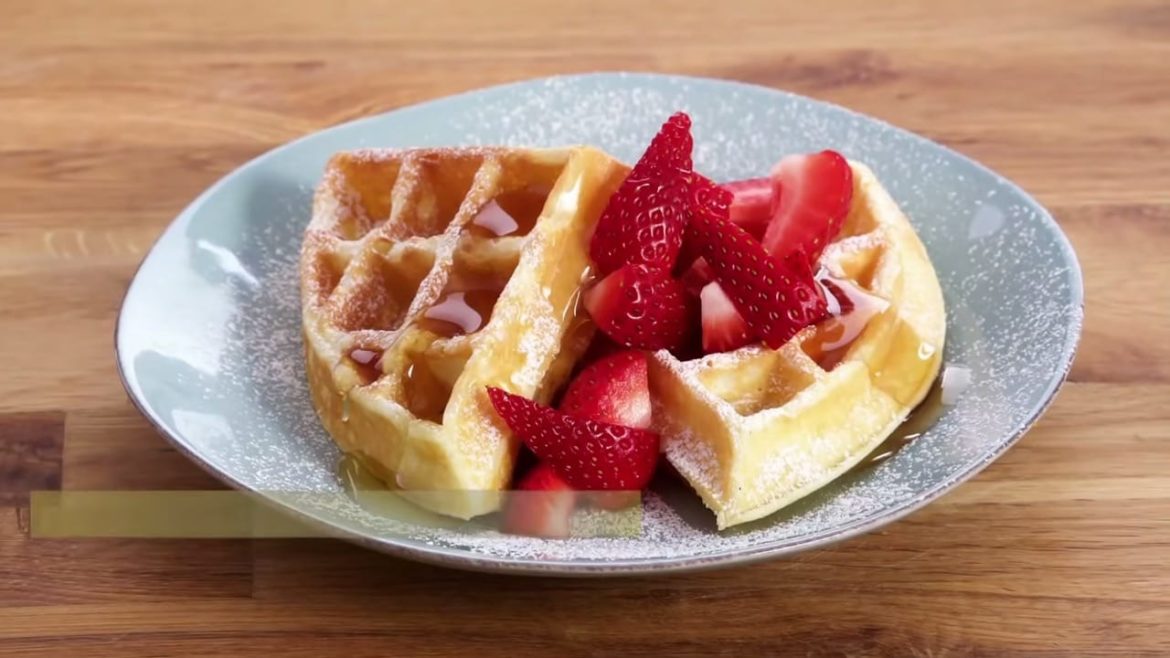 Ingredients
1 ½ cups (225 g) all-purpose flour
2 Tbsp (25 g) granulated sugar
1 Tbsp (9 g) baking powder
½ tsp (2.5 g) fine salt
1 ¼ cups (310 mL) buttermilk
½ cup (125 mL) vegetable oil
2 large eggs, separated
1 cup (175 g) chocolate chips (optional)
Maple syrup and fresh berries, for serving
Instructions
For the waffles, stir the flour, sugar, baking powder and salt together. In a separate bowl, whisk the buttermilk, oil and egg yolks together. Add this to the dry mixture and stir gently until blended (but, like pancake batter, a few lumps are OK).
In another bowl, whisk the 2 egg whites (by hand or with electric beaters) until they hold a soft peak when the whisk or beaters are lifted. Fold these gently into the batter. Stir in the chocolate chips, if using.
Preheat your waffle iron according to instructions. Lightly grease the iron (if requested in the instructions) and ladle batter to fill the iron once closed (the first waffle is your test as to how much batter to use). Cook the waffle until lightly browned at crisp, and remove. Repeat with the remaining batter. You can make the waffles ahead of time and re-warm (oven, grill or toaster – not the microwave), since they are best served warm. Served drizzled with maple syrup and topped with fresh berries.
Did You Make This Recipe?
---