Lemongrass Skewers is on the menu in Book recipe, and we are going to teach you how to make this delicious recipe from scratch!
Follow along with the ???? recipes below????????????????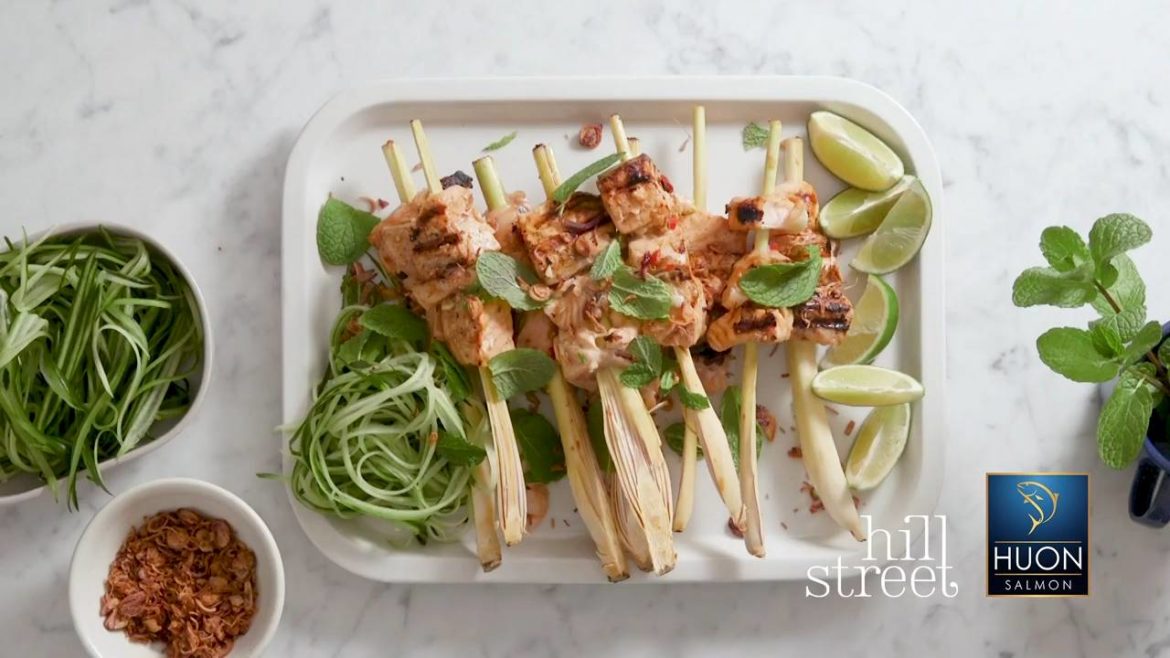 Ingredients
700g Huon salmon portions, skinless
4 lemongrass stalks
For the Marinade:
4 cloves garlic
1 or 2 birds eye chili, seeds removed and finely chopped
2 tablespoons fish sauce
2 teaspoons soy sauce
2 teaspoons lime juice
2 tablespoons extra virgin olive oil
Mint leaves, coriander leaves, and lime wedges to serve
Instructions
Cut 8 x 10cm lengths from the lemongrass stalks to use as skewers.
Make marinade by combining all ingredients in a large bowl.
Cut salmon 24 equal-sized cubes and add to the marinade.
Toss well to combine. Cover with plastic wrap and set aside for 30 minutes.
Thread three pieces of salmon onto each piece of lemongrass to make 12 skewers.
Heat a barbecue or char-grill plate.
Cook skewers for about a minute on each of 4 sides, until opaque.
Pile onto a platter and scatter fresh herbs and lime wedges to serve over the top and serve.
Did You Make This Recipe?
---
Bon Appétit