Turkey Thigh Fillet With Mushroom is on the menu in Book recipe, and we are going to teach you how to make this delicious recipe from scratch!
This dish can be cooked for a dinner or evening meal, with the same success it can be served to a festive table. Diet meat of turkey is braised with mushrooms and bell pepper in sour cream. The tender creamy taste of juicy fillet pieces in combination with aromatic mushrooms and sweet pepper make this dish special.
Follow along with the ???? recipes below????????????????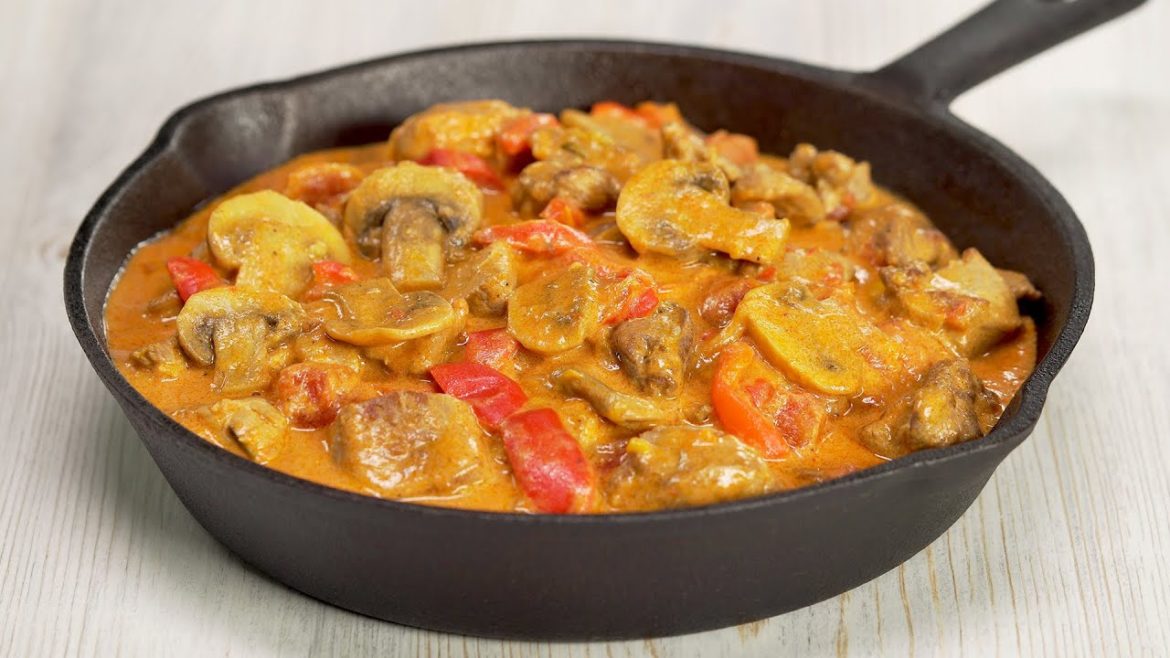 Ingredients
turkey thigh fillet – 35 oz /1 kg
mushrooms – 7 oz /200 g
canned chopped tomatoes – 14 oz /400 g
3 bell peppers
bulb onion – 9 oz /250 g
15% sour cream – 1 cup /250 ml
corn starch – 2 tsp
vegetable oil – 4 tbsp
garlic – 2 cloves
lemon juice – 1 tbsp
cayenne pepper - ⅓ tsp
sweet paprika – 1 tbsp
dried rosemary – 1 tsp
ground black pepper – ½ tsp
salt – 2 tsp
You will need:
saucepan
carving board
2 bowls
Instructions
Cut the fillet into large pieces, bulb onion, and bell pepper into strips, mushrooms into slices.
Heat a saucepan, add 2 tbsp of vegetable oil and fry the meat until golden brown over high heat for 3-4 minutes, take the meat out into a bowl.
Add 2 tbsp of vegetable oil into the saucepan and fry the bulb onion and bell pepper over medium heat for 4-5 minutes stirring occasionally.
Add the minced garlic and sliced mushrooms, fry for another 3 minutes over medium heat.
Add the fried meat, tomatoes, cayenne pepper, lemon juice, rosemary, salt, and black pepper into the saucepan, bring to a boil, cover with a lid and simmer for 25 minutes over low heat.
Combine the sour cream and corn starch, add into the saucepan and cook over low heat stirring constantly until the sauce is thick. Do not let the sauce boil, otherwise, it can curdle. Take the dish off the stove and serve your braised turkey to the table.
Did You Make This Recipe?
---
Bon Appétit